As one of the focal points of the home and the visual rise and fall of your interior, the staircase is a beautiful and elegant structure.
Here are the design trends you can expect in 2019...
Iron Balusters
While wood was previously the front-runner, iron balusters are now gaining in popularity!
Iron balusters have become so popular that they're used in all types of homes from starter homes to luxury custom-built homes.
There are many types and styles of iron balusters that can accentuate your home!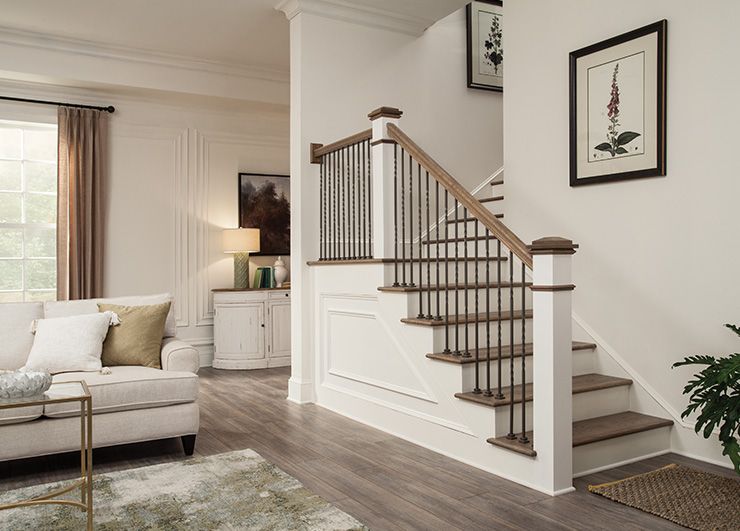 Box Newels
Box newels have been the biggest trend in stairways for the past five years. They are considered the anchor of the staircase, box newels work well with a variety of balusters to create unique looks in the home.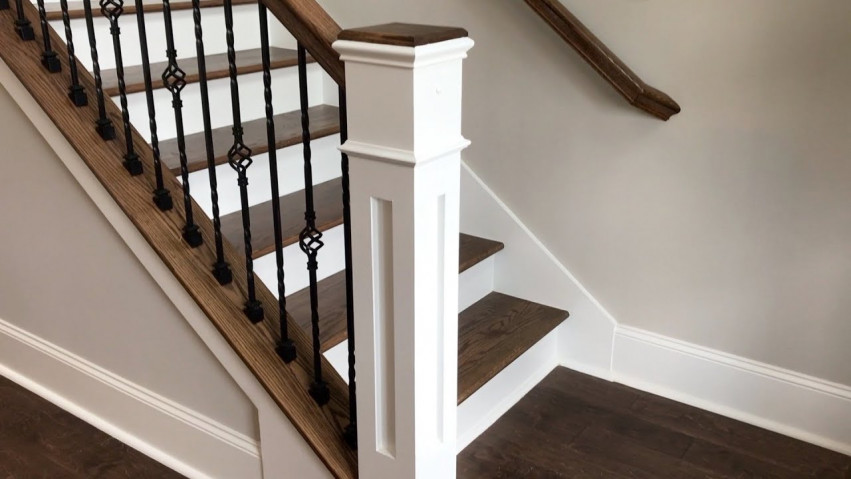 Stainless Steel Cable & Tube
You may have seen this style before on exterior decks, but interior stair systems are now also trending toward the use of stainless steel cable and tubing.
This style is popular for lofts and condos in city settings but is making it's way into suburban households as well, stainless steel cable has a very modern appeal to it. The thin cable creates clean lines installed horizontally while also maximizing viewing through the stair system. Matched up with black metal or classic wooden newels this style creates a fresh, simple look.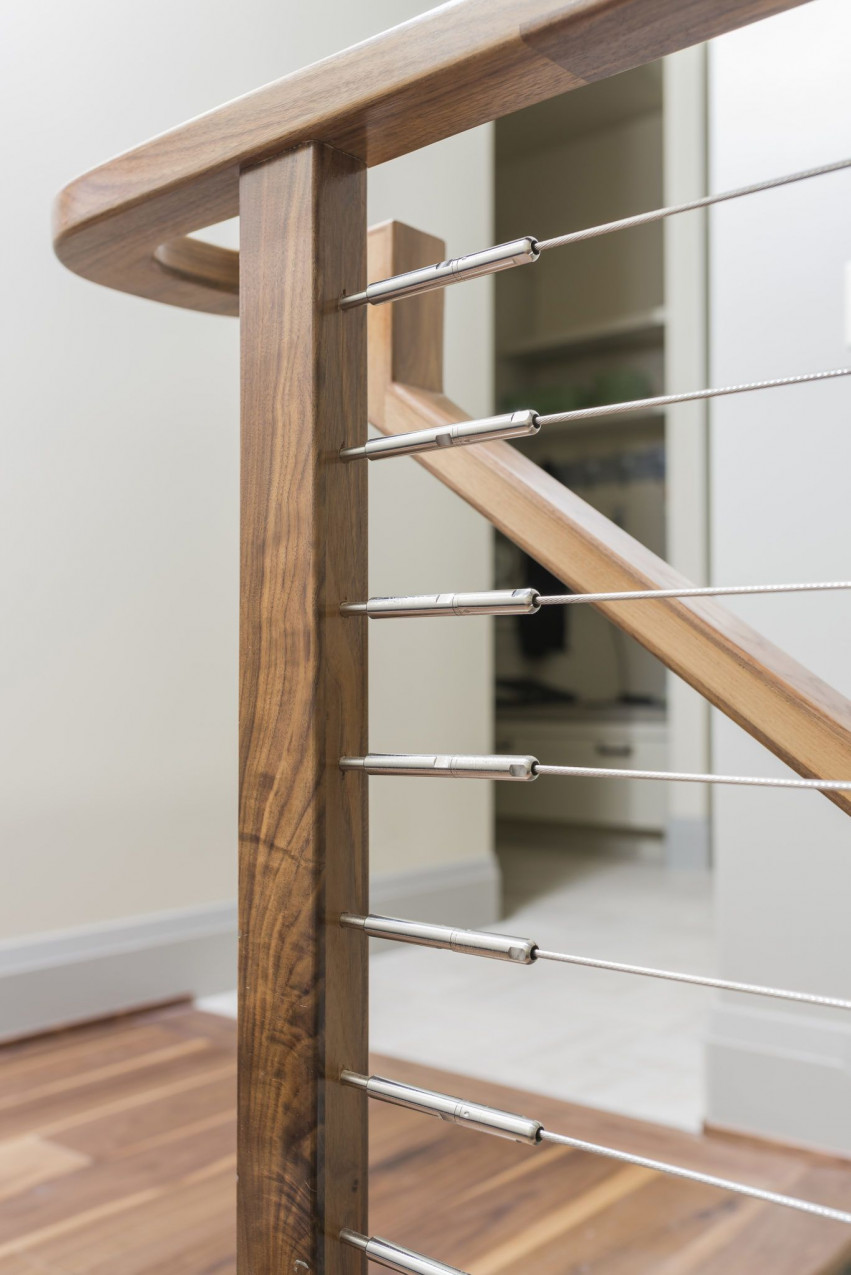 Linear Metal Panels
Homeowners that are looking for the most modern look in 2019 that's also easy to install, should consider metal panels.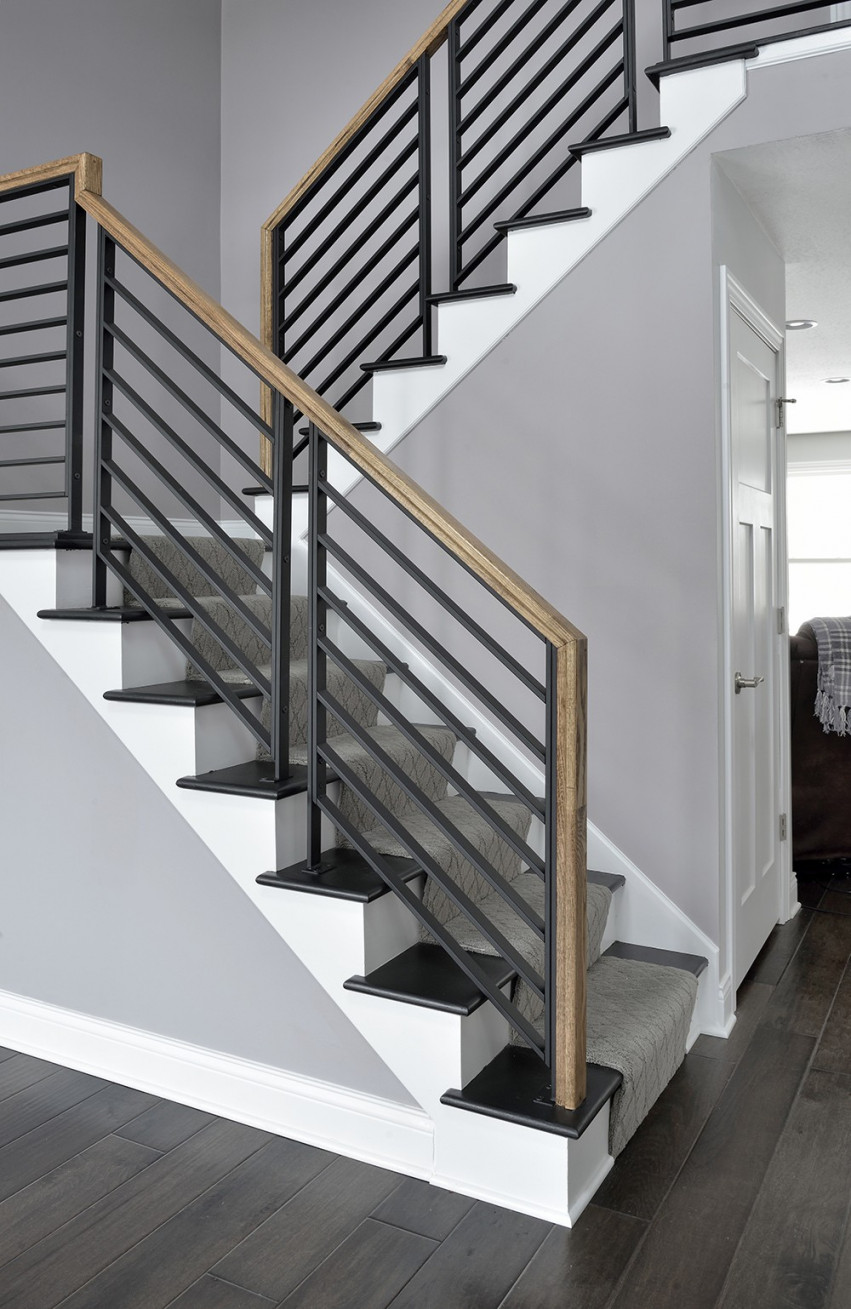 Dark Railings
If you've decided to use wooden balusters, newels or handrails, think dark. Very dark wood stains on all types of stairway parts have become a major trend for many homeowners in 2019. This is a great way to keep the consistent flow of the home if you have dark wood floors & a dark front door.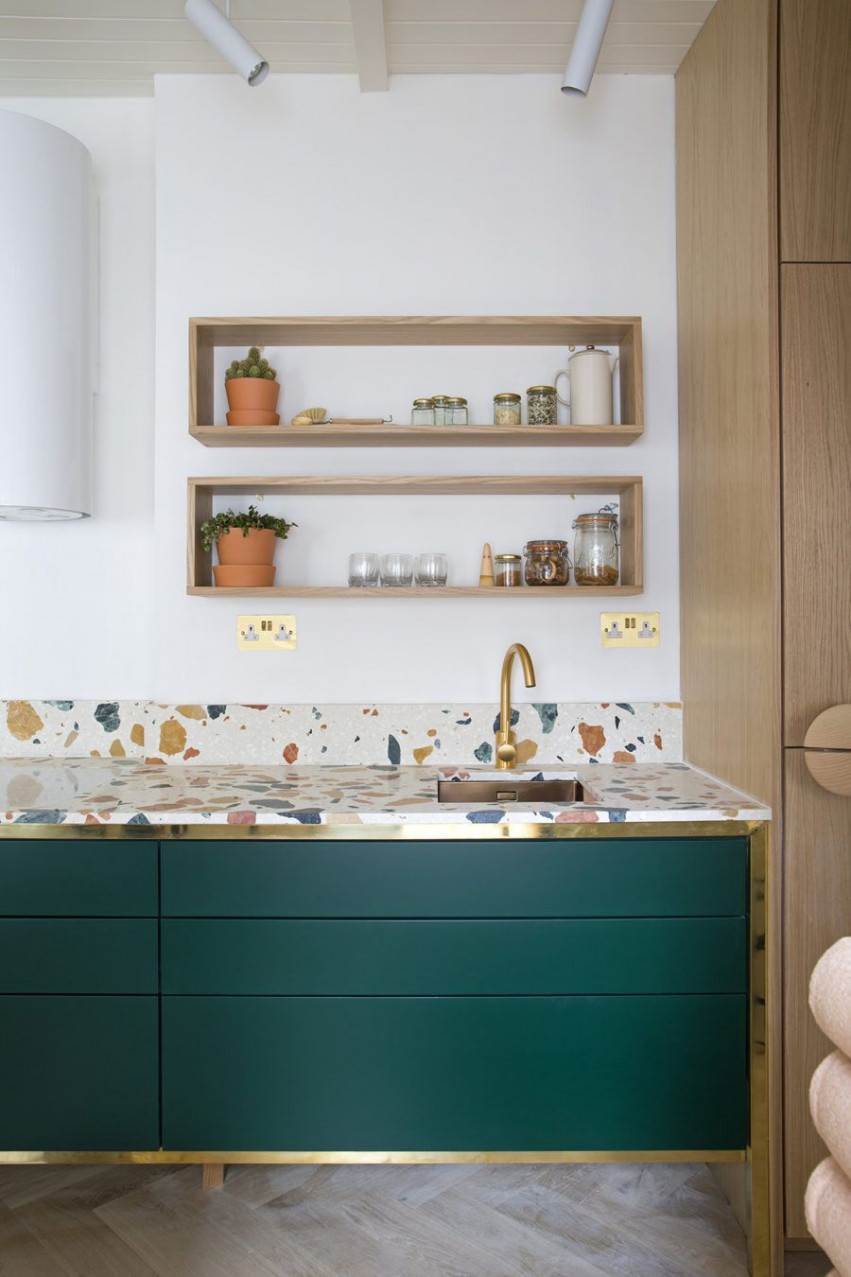 Selling Your Home?
Get your home's value - our custom reports include accurate and up to date information.
Get Home Value