8 Things Most Veterans Don't Know About VA Home Loans
There are over 21 million Veterans and Service members that live in the U.S. today, but did you know that only about 6% of them bought a home using a VA home loan in the past five years? That percentage could be much higher if more of them are better informed of what their options are.
Most eligible veterans still bypass the VA home loan program as a viable option. There are a number of reasons as to why this option shouldn't be overlooked. Here are 8 facts about the VA program to help you better understand this financing option...


1. Zero Down and No Mortgage Insurance
These two are perhaps the biggest advantages of a VA loan. You don't need a down payment. To compare, most mortgage programs, such as FHA and conventional loans, require at least 3.5 - 5% down. But with a VA loan, you can buy immediately, rather than waiting years while saving for a down payment.
Additionally, with a VA loan, you get to avoid steep mortgage insurance fees. At 5 percent down, private mortgage insurance (PMI) usually costs $150 per month on a $250,000 home. With a VA loan, however, you can afford a home worth $30,000 more with the same monthly payment, simply by eliminating PMI. Using a VA loan saves you money upfront, and tremendously increases your buying power.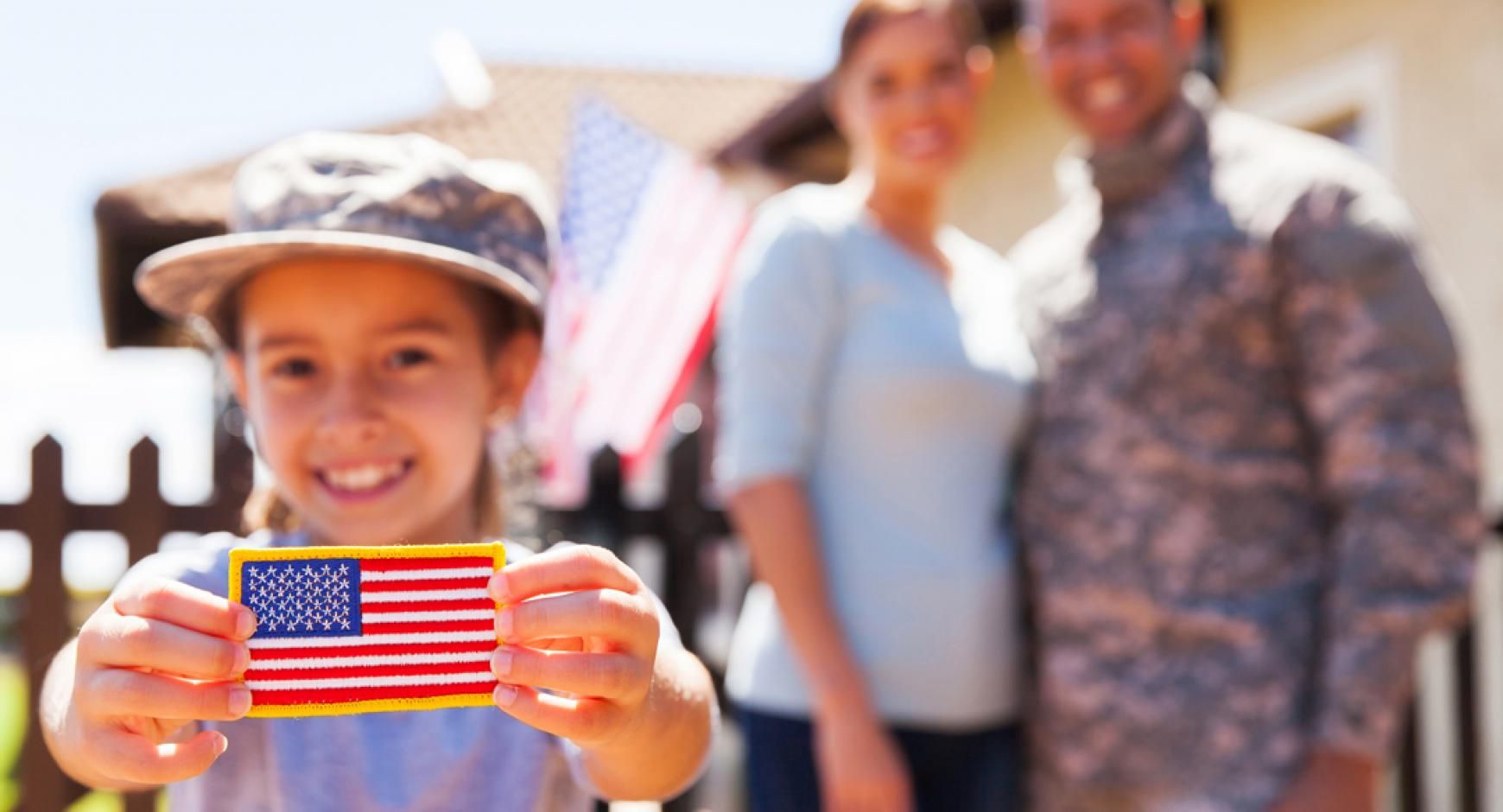 2. Use It More Than Once
Did you know that your VA home loan benefit isn't just a one-time-deal? You can use it as many times as you want. If you purchased a home with a VA loan, but not you've outgrown the home and need something bigger. When you sell and pay off the VA loan completely, you can re-use your benefit to buy another home.


3. Your Benefit Doesn't Expire
Most of our military who served 30, 40, even 50 years ago often wonder if they can still buy a home today when they never used their benefit before or at all. If eligibility can be established, the answer is yes. Once you have earned eligibility for the VA home loan, it never goes away. So know this, you may be eligible to buy a home using a VA home loan, even if you served long ago.


4. Surviving Spouses May Be Eligible
There's no way to repay the spouse of a fallen hero, but this benefit surely helps them move forward after tragedy. Un-remarried husbands and wives of Servicepersons who were killed in action can buy a home with 0 down payment and no mortgage insurance. Plus, the VA funding fee is waived.

5. Buy,Refinance or Tap Into Home Equity
Know this: the VA home loan benefit is NOT JUST FOR BUYING homes. Sure, it provides unmatched home buying advantages, but you can also use it to refinance your existing mortgage, whether it's a VA loan or not.
Homeowners with a VA loan can use the Interest Rate Reduction Refinancing Loan (IRRRL) to easily drop their rate and payment without an appraisal, or even pay stubs, W2s or bank statements. The "VA streamline refinance", as it is commonly known, gives VA loan holders a faster, cheaper way to access lower refinance rates.
Even homeowners without a VA loan can use a VA refinance. The VA cash-out loan is available to eligible Veterans who don't have a VA loan currently. It can be used to turn your home's equity into cash. You simply take out a bigger loan than what you currently owe. The difference is issued to you at closing.
The VA cash-out loan amount can be up to 100% of your home's value in a lot of cases. So you can use the proceeds for any purpose – home improvements, college tuition, or even a new car. Also, you don't have to take out cash to use this loan option. You can use it to pay off a non-VA loan as well. Eligible homeowners who pay mortgage insurance or are dealing with other undesirable loan characteristics should look into refinancing with a VA loan. This can eliminate PMI, get you into a stable fixed-rate loan, pay off a second mortgage, or simply reduce your rate to make homeownership more affordable.


6. Lenient guidelines for lower credit scores, bankruptcy, foreclosure
Many homeowners across the U.S., military and civilian, experience bankruptcies and foreclosures due to a loss of income, medical emergency or unforeseen event. Fortunately, these financial setbacks don't permanently bar VA-eligible home buyers from ever owning again. Unlike many loan programs, a lower credit score, bankruptcy or foreclosure does not disqualify you from a VA home loan. VA guidelines do not state a minimum credit score to qualify. This gives lenders leniency to approve loans with lower scores. In addition, VA considers your credit re-established when you have established two years of clean credit following a foreclosure or bankruptcy.


7. Buy a condo with a VA loan
You can buy many types of properties with a VA loan, including a single-family home, a home of up to four units, and even manufactured homes. But condominiums are commonly overlooked by VA home buyers. Consider the array of home types when shopping for a home.


8. VA Loans Are Available From Local Lenders
Unlike most other VA benefits, the VA home loan is available from private companies, not the government itself. The Department of Veterans Affairs does not take applications, approve the loans, or issue funds. Private banks, credit unions, and mortgage companies do that. Instead, the VA provides insurance to lenders. It's officially called the VA guarantee. This means that the VA assures the lender that it will be repaid even if the Veteran can no longer make payments. In turn, lenders issue loans at superior terms. You can enjoy your benefit and have the convenience and speed of working with your chosen lender.
Did you know when it comes time to close on your home if you're unable to be at the closing table and you're using Power of Attorney, a phone call will be placed to your Lender for assurance of life and sound mind?
Selling Your Home?
Get your home's value - our custom reports include accurate and up to date information.
Get Home Value