6 Kitchen Improvements in 2023
6 Kitchen Improvements to Make in 2023
The kitchen is the heart of the home. It's where families gather to share meals and laughter, where memories are made. The kitchen is a special place,
Whether you're remodeling your existing kitchen or building a new one from scratch, put your heart into it. Choose materials and appliances that will stand the test of time, and create a space that you and your family will love for years to come. Some of these home improvements might even boost the value of your home 🤩
TOP 6 ⤵️
→ Rich Earth Tones
→Double Kitchen Islands


→ Arches
→ Working Pantry
→ Vintage Furniture
→ Glazed Tiles


Now let's break it down... ↴
#1 Rich Earth Tones
One trend that is becoming increasingly popular is the use of rich earth tones. This creates a warm and inviting space that is perfect for spending time with family and friends.
Brown, terracotta, blush, and plum hues can all add depth and character to a kitchen. And, by mixing and matching different shades, you can create a unique look that reflects your personal style. If you're eager to experiment with this trend, here are a few tips to get you started.
First, choose a color palette that includes several different shades.
Second, don't be afraid to mix and match different textures and materials.
And finally, remember that less is more. A few well-chosen accents will go a long way in creating an earthy and stylish kitchen.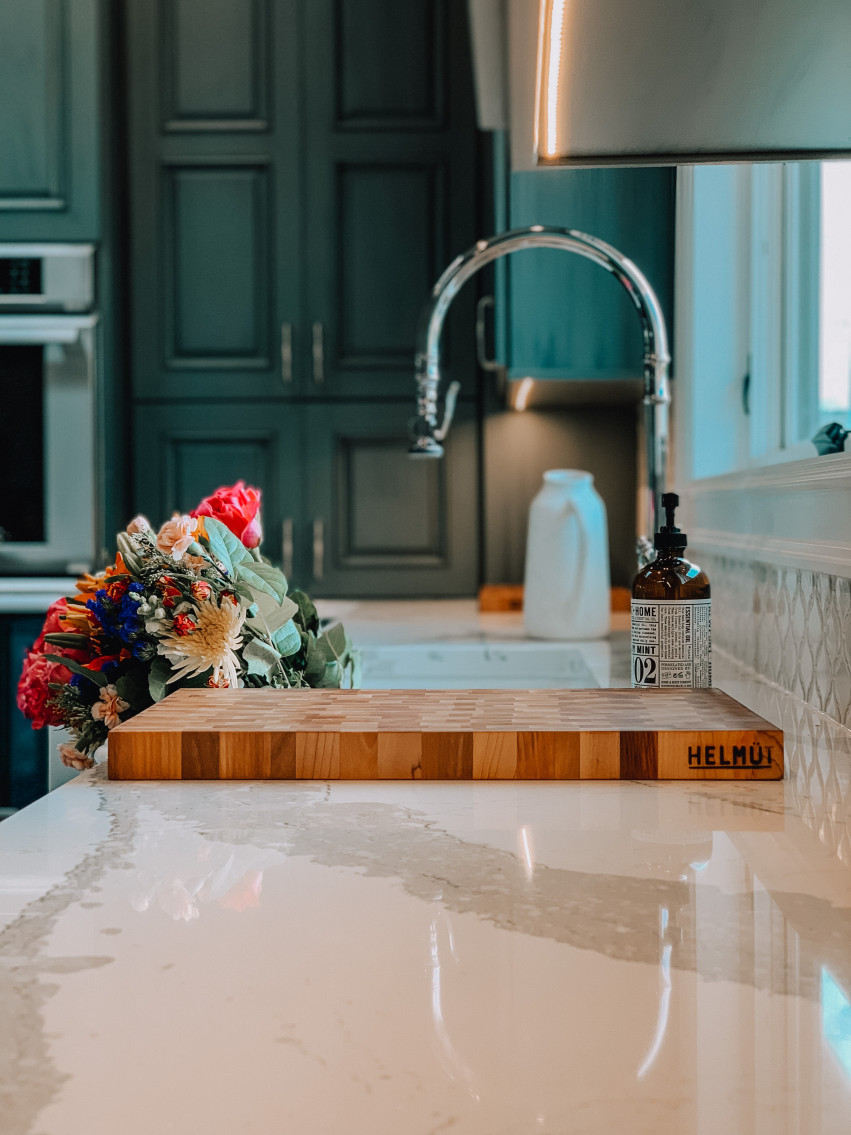 #2 Double Islands
If you're eager to up your kitchen game, a double kitchen island is a great way to do it.
Not only do they look amazing, but they're also incredibly functional.
With two islands, you'll have plenty of extra prep space - perfect for cooking big meals or entertaining guests.
One of our recent success stories 76 Court St U#15 had the most STUNNING double island and custom kitchen 🤩 (see photo)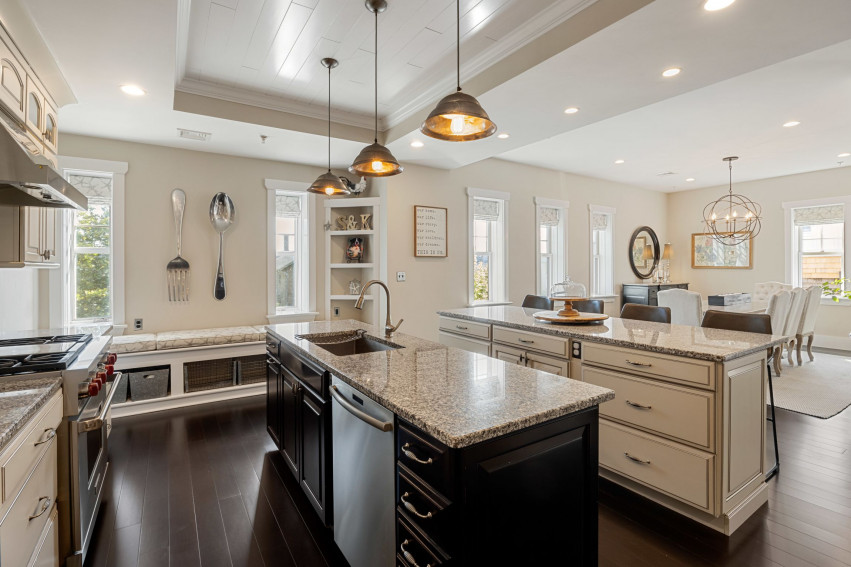 #3 Arches
There's no surprise that rounded edges are in foe next year.
Something about an arch that we just can't resist.. Perhaps it's the feeling of grandeur and drama that an archway can bring to a space, or the instant sophistication that comes with adding one to your home.
Whatever the reason, arches are coveted features in any home. And while they may seem like daunting projects, with a little planning and careful execution you can truly transform the look of any space.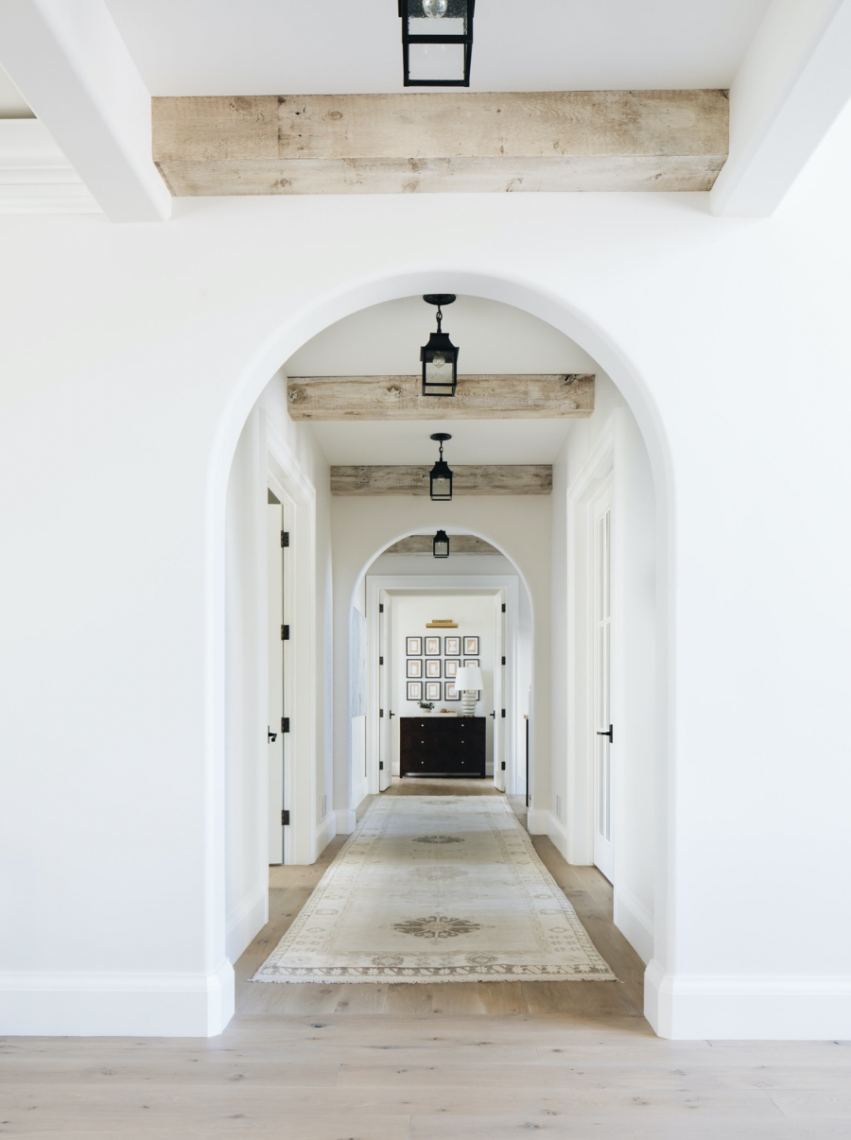 #4 Working Pantry
With a working pantry, all of your ingredients will be organized and within reach.
You can either dedicate an entire room to your pantry or create a small space in your kitchen. The most important thing is to stock your pantry with all of the essentials, including shelf-stable items like grains, canned goods, and spices.
With a little planning and elbow grease, you can transform your pantry into a sleek and efficient cooking or prep space.
#5 Vintage Furniture
You may be thinking, how can I incorporate something vintage into a sleek modern home?
1. Harness the power of repetition. ...
2. Add touchable dimension with textiles. ..
3. Use oversized antiques in smaller spaces. ...
4. Insert a subtle nod to the past...
5. Play with lighting and reflection. ...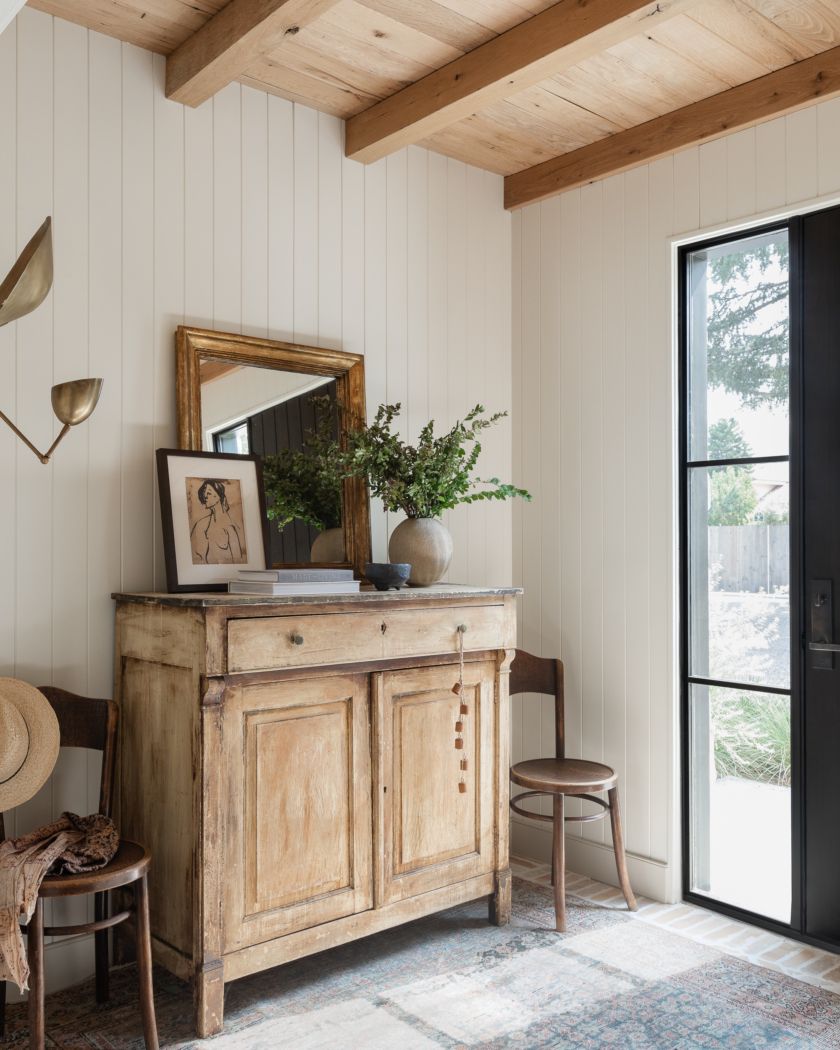 #6 Glazed Tiles
There's something about glazed kitchen tiles that just makes us eager to refer them to our friends and family.
Maybe it's the way they reflect light, or the way they're so easy to clean.
Whatever the reason, it gives a kitchen a brighter and more inviting look.
Whether you're going for a classic look or something a little more modern, glazed tiles are a great way to add personality to your kitchen. So if you're thinking about redecorating, definitely consider adding some glazed kitchen tiles to your space!