Why Buying a Vacation Home Beats Renting One This Summer
Buying a vacation home VS renting🔥
As the summer season approaches, many individuals and families start planning their vacations and dreaming of peaceful getaways.
The picturesque South Shore/Cape Cod region offers an abundance of natural beauty, stunning beaches, and charming towns, making it a popular destination for vacationers.
When it comes to finding accommodation, the decision between buying a vacation home or renting one is often pondered.
That being said, let's explore the advantages of buying a vacation home on the South Shore/Cape Cod and why it can be a wise investment choice over renting. 👇
". . . if the idea of vacationing at the same place every year makes you feel instantaneously relaxed, buying a vacation home might be a wise move." - Forbes


To rent a vacation home, it's a process of saving thousands of dollars and enduring months of waiting in order to finally escape.
However, if you own your own vacation home, this scenario may not apply to you.
By investing in a property situated in a destination you truly adore, you can bypass these challenges. Imagine the convenience of a spontaneous long weekend getaway, taking advantage of your vacant property, while also being able to keep an eye on your investment and enjoy some much-needed sunshine.....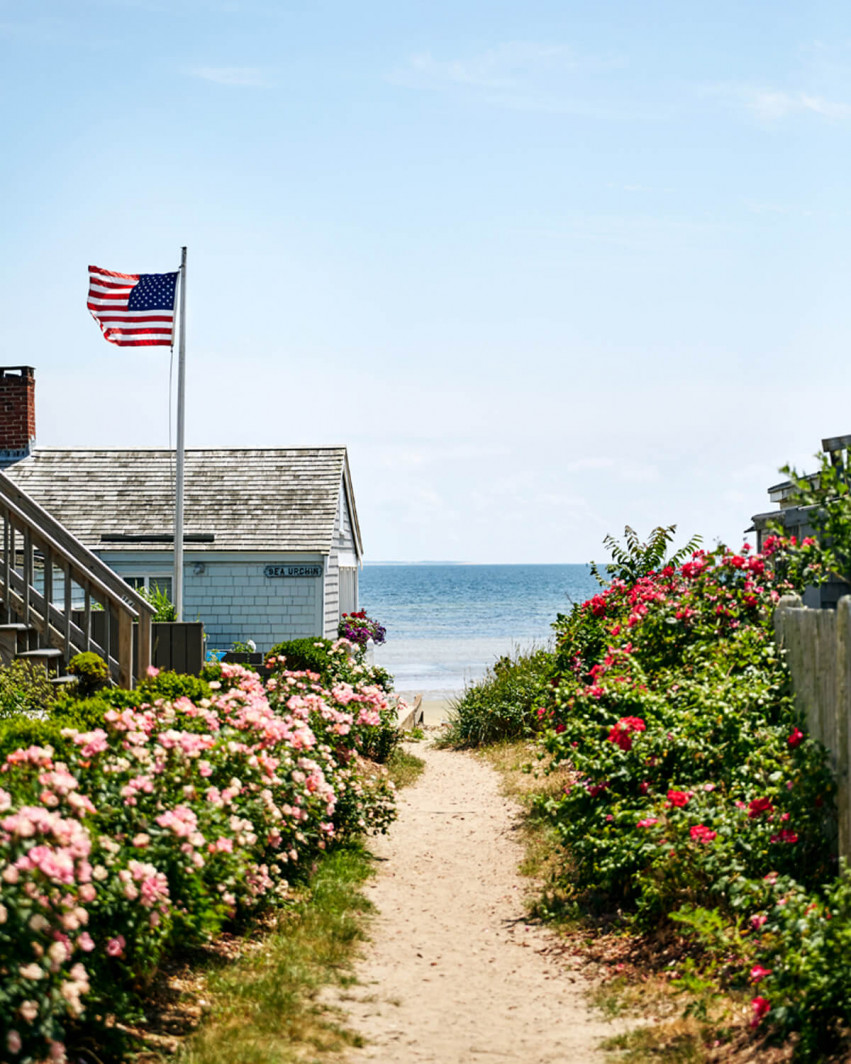 🔑Advantages of Owning Your Own Vacation Home
No worries about finding accommodations. Securing a rental in your desired location and timeframe can often be a challenging task. Certain summer vacation hotspots tend to get booked up quickly, leaving you with limited options. By owning your vacation home, you can eliminate this inconvenience.
As explained by Bankrate:
"Having a second home provides an opportunity to spend quality time with your family while ensuring you always have a vacation destination."
A fruitful investment opportunity. Real estate values generally appreciate over time, and the same holds true for your vacation home, especially if it's situated in an area experiencing increasing market demand. This can contribute to the growth of your overall net worth as the years go by...💸💸
Potential tax benefits. Depending on the location of your vacation home, you may be eligible for tax deductions. However, it is advisable to consult with a tax professional prior to making a purchase, as tax regulations can vary based on the specific location.
Potential for future retirement. If you truly adore the location of your vacation home, it could potentially serve as a retirement destination. In such a scenario, you may consider selling your primary residence and relocating to your beloved vacation spot for your retirement years.
To see our TOP picks at Coastal locations to own a vacation home on the South Shore...click the YT video below👇
Ready to find your next vacation home?