2019 Outdoor Kitchen Trends
As outdoor kitchens increase in popularity, we're seeing 4 Trends really standing out in 2019. Since space can sometimes be limited in outdoor kitchens, there's a growing interest in flexible kitchens that suit the individual needs of the user.
Here are the top trends for 2019...
Built-In Seating
As the trend toward outdoor living grows, clients want outdoor spaces that are inviting and inclusive. That's why incorporating seating in the design is so important.
Including an oversized counter as a bar is a great way to include seating without significantly increasing the footprint of the kitchen. Adding comfortable stools that pull up to the counter will create an extra place to eat and provide room for company for the cook.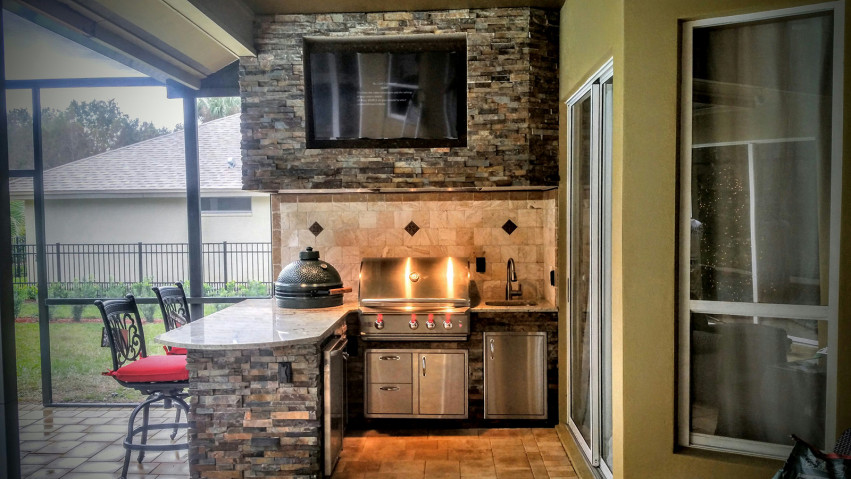 Full Service Kitchens
Usually when people think about an outdoor kitchen, they imagine a gigantic grill or barbecue station in the backyard, and not much more. But today, homeowners are moving beyond these expected elements. Appliances are stepping up and becoming more advanced. Popular items include Kegerators, wine refrigerators, side burners, dishwashers, and pizza ovens.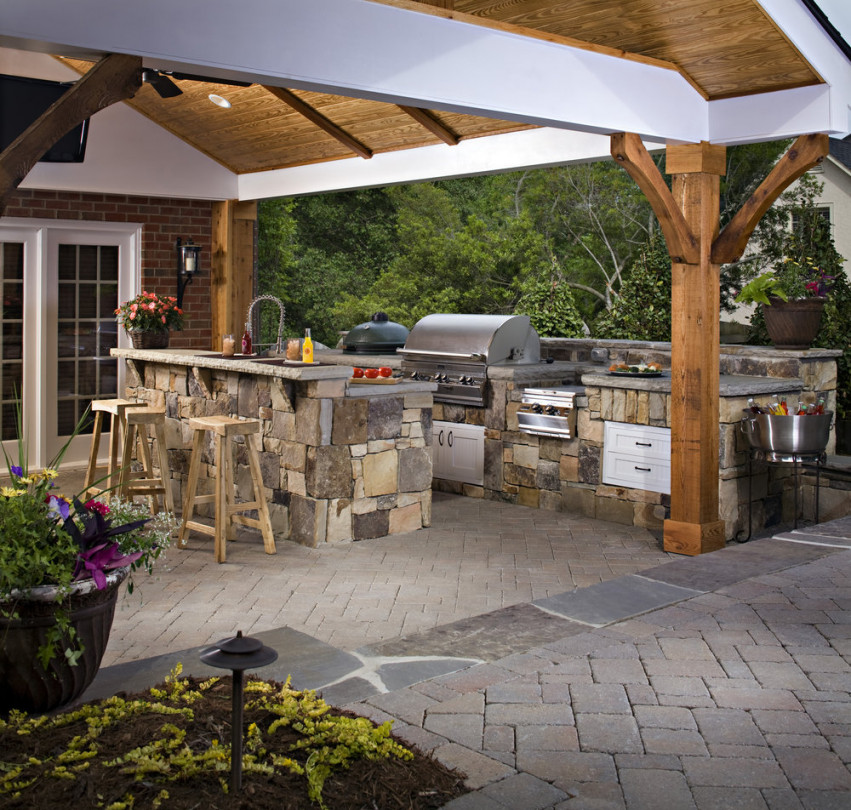 Backsplashes
Homeowners like to think of an outdoor kitchen as an extension of the home, and one design element that can help achieve this look is a backsplash. Opt for something made of natural stone that will blend with the environment, or choose a tempered glass backsplash for a more modern feel.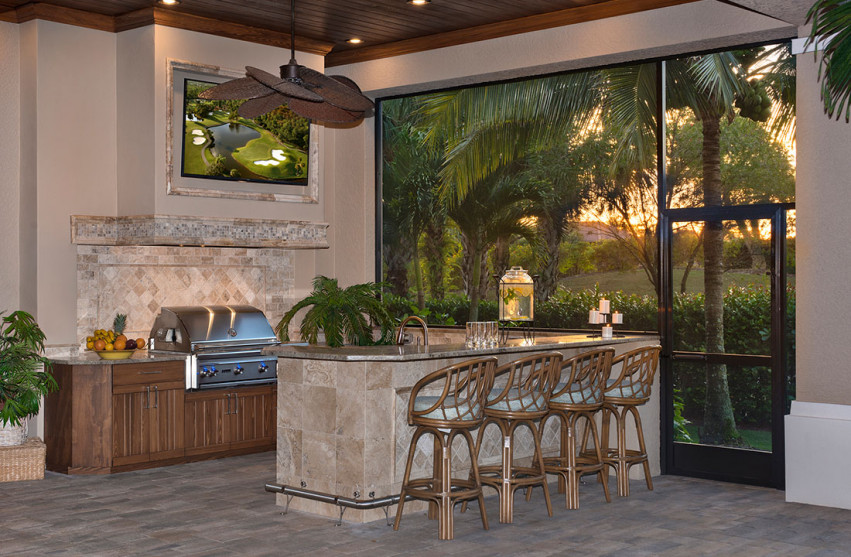 Innovative Lighting
An outdoor kitchen should look great during the day, but it also has to be functional at night. Cooking and clean-up in the dark require adequate lighting.
LED strip lighting helps illuminate awkward spaces and creates visual interest by accentuating architectural details.
Chandeliers are another popular option for covered outdoor kitchens. A statement chandelier will create an impact and add style while illuminating an outdoor room.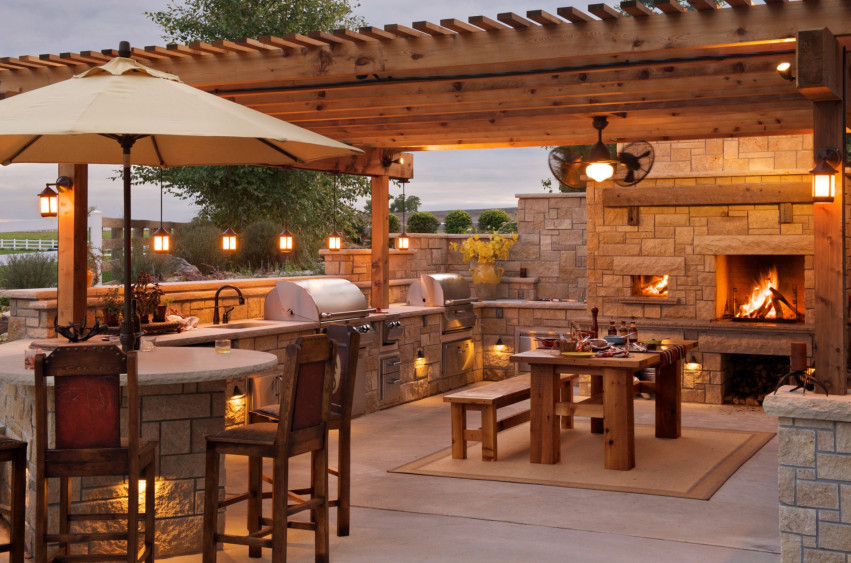 Selling Your Home?
Get your home's value - our custom reports include accurate and up to date information.
Get Home Value