4 LUXURY HOME STAGING TRENDS FOR 2023
1. BLUR THE DISTINCTION BETWEEN INDOORS AND OUTSIDE
Imagine waking up to a home that makes you feel like you're truly one with the outdoors! With plenty of natural light, lush greenery both inside and outside, and an indoor/outdoor living vibe that seamlessly gives you this feeling. Make your dream home a reality by blurring the line between indoors and outdoors, and creating a space that reflects your personal style while bringing the natural world right to your doorstep...after all, who doesn't love welcoming in that fresh New England air 🥰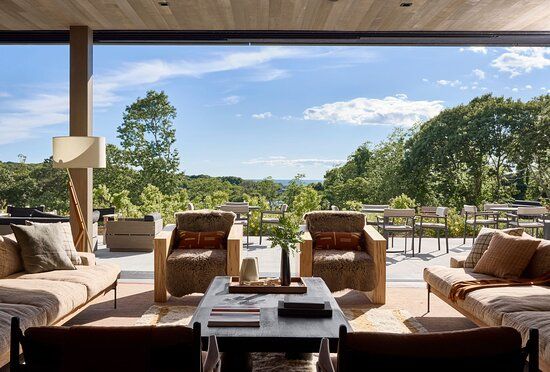 2. LET'S MOVE BEYOND ALL-WHITE KITCHENS
The latest trends in home design are all about keeping it clean and functional, but this year we are seeing some movement away from your typical all white looks! This year it's all about embracing natural materials and dark, cozy colors that will soothe your soul. A personal touch is a must, so don't be afraid to add some colorful art and accents, mix in some shiny metallics, and play around with unique lighting that can adjust to any mood.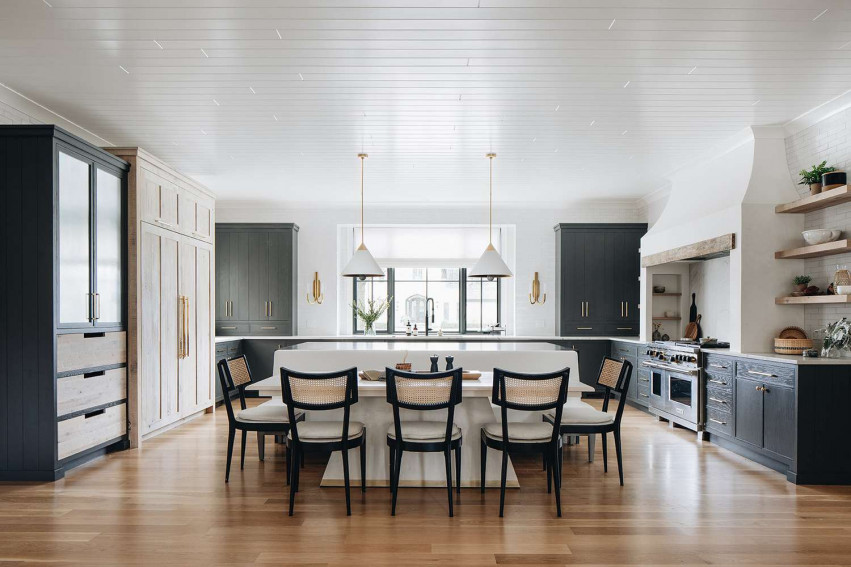 3. CONTEMPORARY TRENDS
If you're looking to update your home's style, check out the latest mid-century modern trends for a contemporary twist with a retro vibe. Or, if you're feeling adventurous, go for an industrial or Euro-tech look for a luxurious edge. But, it's important to keep in mind that trends vary depending on the market. We see a lot of coastal casual here on the South Shore & Cape, but the trends may be different depending on your area.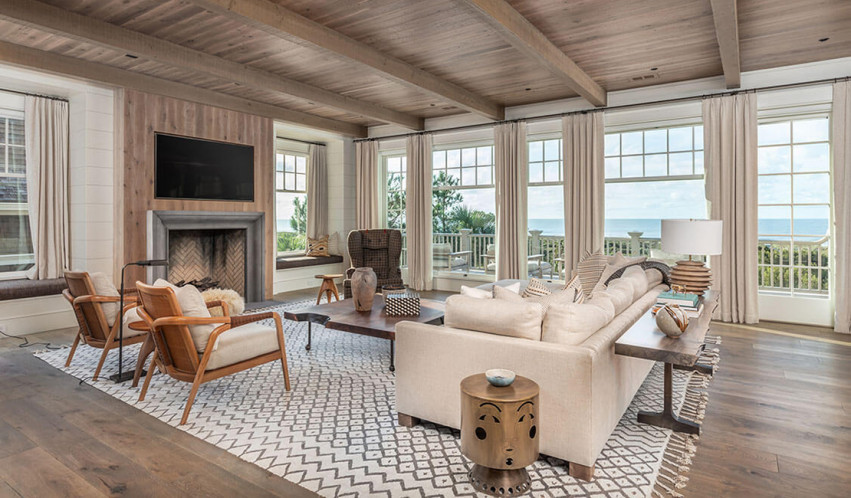 4. EMBRACE HOME BARS AND LOUNGE AREAS
If you remember the words of the hit song, Summertime, the phrase to remember for 2023 might be that "living should be easy."
With that being said... a home bar and lounge area that will accommodate both family and guests in an informal setting is an emerging trend, and we're so here for it.
But you don't have to stop there...From a swanky wine bar next to a media room to a full-scale cocktail bar with games, or even a coffee bar in your personal library, the possibilities are endless!
No matter what the vision, this is a feature that your buyers might have on their "wish list." 🧐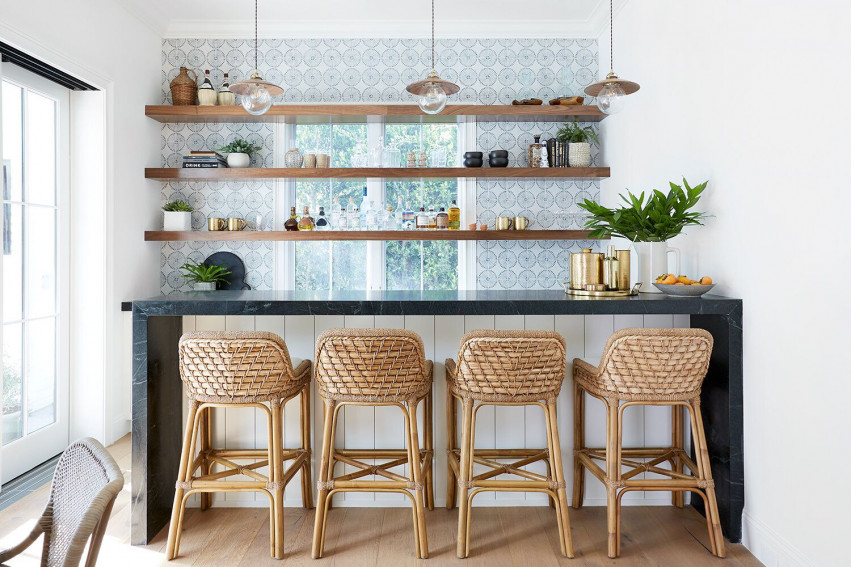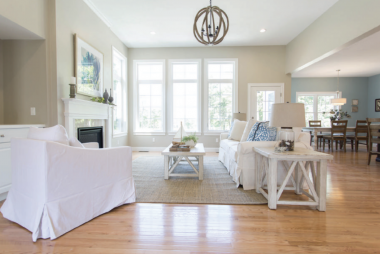 Download our FREE staging guide
Would you be opposed..
To having one of our trained Realtors to conduct a complementary audit of your home, why not right?

Having a list of future improvements you can do to increase the value of your home might come in handy one day.