OUR TRIBE: JULY EDITION🇺🇸
ALANTE'S TRIBE: JULY HIGHLIGHTS🎆
The heat is on! Here at ALANTE, we pride ourselves on highlighting our team and ALL that we accomplish inside and outside of the office!
Here are some of our July highlights 👇
Birthdays & Team Meetings! 🎂
We got to celebrate our June birthday's Jon & Julia! At ALANTE, we love ANY excuse to celebrate our team! Birthdays are our absolute favorite. We also had our monthly meeting where we get to collaborate and re-group as a team.
This month we touched on our basic housekeeping agent info, our new marketing performance report, discussed the layout of July client events, as well as rewarded our team for being exceptional on social media congrats to Bridgit!
We can't wait to see who takes the cake as next months ambassador! (no pun intended)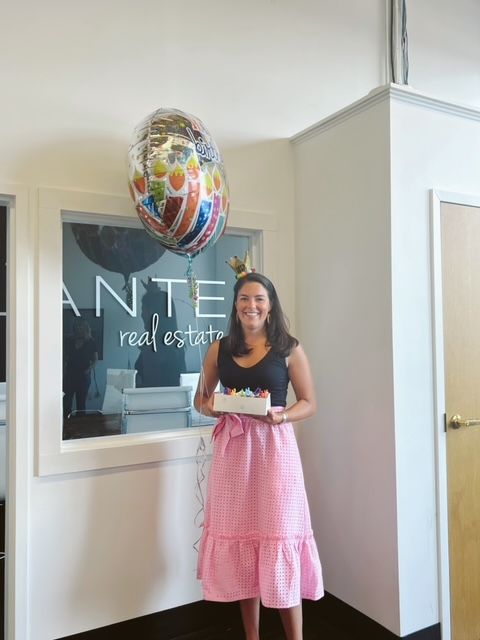 We celebrated the 4th of July! 🇺🇸
Lucky for us, having our home base in America's hometown is just another way we like to celebrate for the 4th of July.
Between the parades, the beach, and the embodiment of celebrating freedom we grabbed our red, white & blue gear and headed to our backyard at Stack Shack - and had ourselves a patriotic picnic! ❤️🧺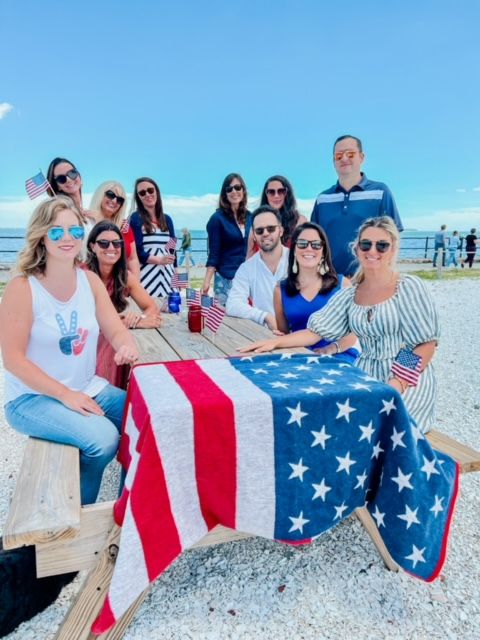 We had our first 2 exclusive

Slice of Summer with ALANTE events!

🍉

For our first event, we had the best time at Pinehills Golf Club in Plymouth, with a private golf lesson with our past clients followed by food and drinks @ East Bay Grille! 🍸

We golfed, we laughed, we hugged, we caught up! It's so refreshing to reconnect after the past few hectic years with our clients to see how they are doing! We wanted to set up 5 exclusive events this summer to enjoy some much needed time outside of real estate with our clients who turned into family.

For our second event, we headed over to Moonrise Cinema the Drive-in movie theatre in Plymouth! We welcomed past clients & their families for an evening full of mingling, crisp summer air as well as a flick! 🎬

Follow us over on Instagram for a FULL recap of both events! 📲 @alanterealestate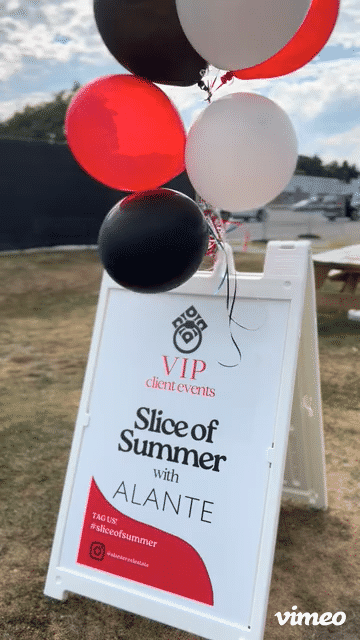 July Collection of Happiness🥰
We call our collection of happiness our book of business for the month. A collection of all the now new lifestyles, homes and life journeys we were able to move people forward and welcome to in the month of July.
Cheers to new all of our clients! & Congratulations to our Team! 🍾 on an incredible month.
WATCH HERE!