Deer Pond :: New Construction
Deer Pond
TYPE: Custom Single-Family Residences
LOCATION: South Plymouth - Bourne Rd to #449.
AMENITIES: Convenient to Myles Standish State Forest walking, biking, jog trails as well as camping.
PRICE RANGE: Beginning at $484,900
SPECIAL CHARACTERISTICS: New England style homes coupled with contemporary interior design offer open floor plans, 1st floor master suites and 2 car garages. You will find all the amenities of new construction including energy efficiency with natural gas and low maintenance building materials.
Site Plan
Deer Pond is currently in the 2nd Phase of Building.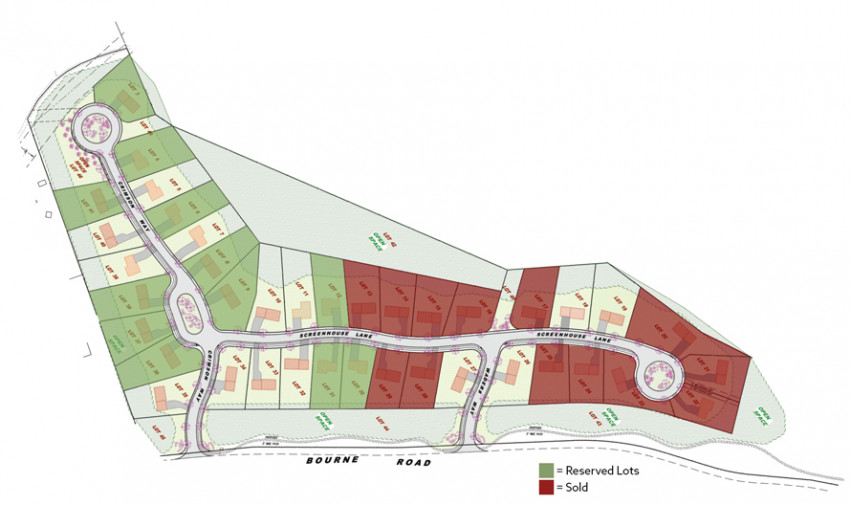 Floor Plans
Magnolia
Starting at $489,900
3 Beds | 2.5 Baths | 1st Floor Master Suite | 2 Car Attached Garage
Hawthorn
Starting at $484,900
3 Beds | 2.5 Baths | 1st Floor Master Suite | 2 Car Attached Garage
Spruce
Starting at $504,900
4 Beds | 2nd Floor Master Suite | 2 Car Attached Garage
White Pine
Starting at $509,900
3 Beds | 2.5 Baths | 1st Floor Master Suite | 2 Car Attached Garage
*ALANTE Real Estate is not the listing broker for this development*