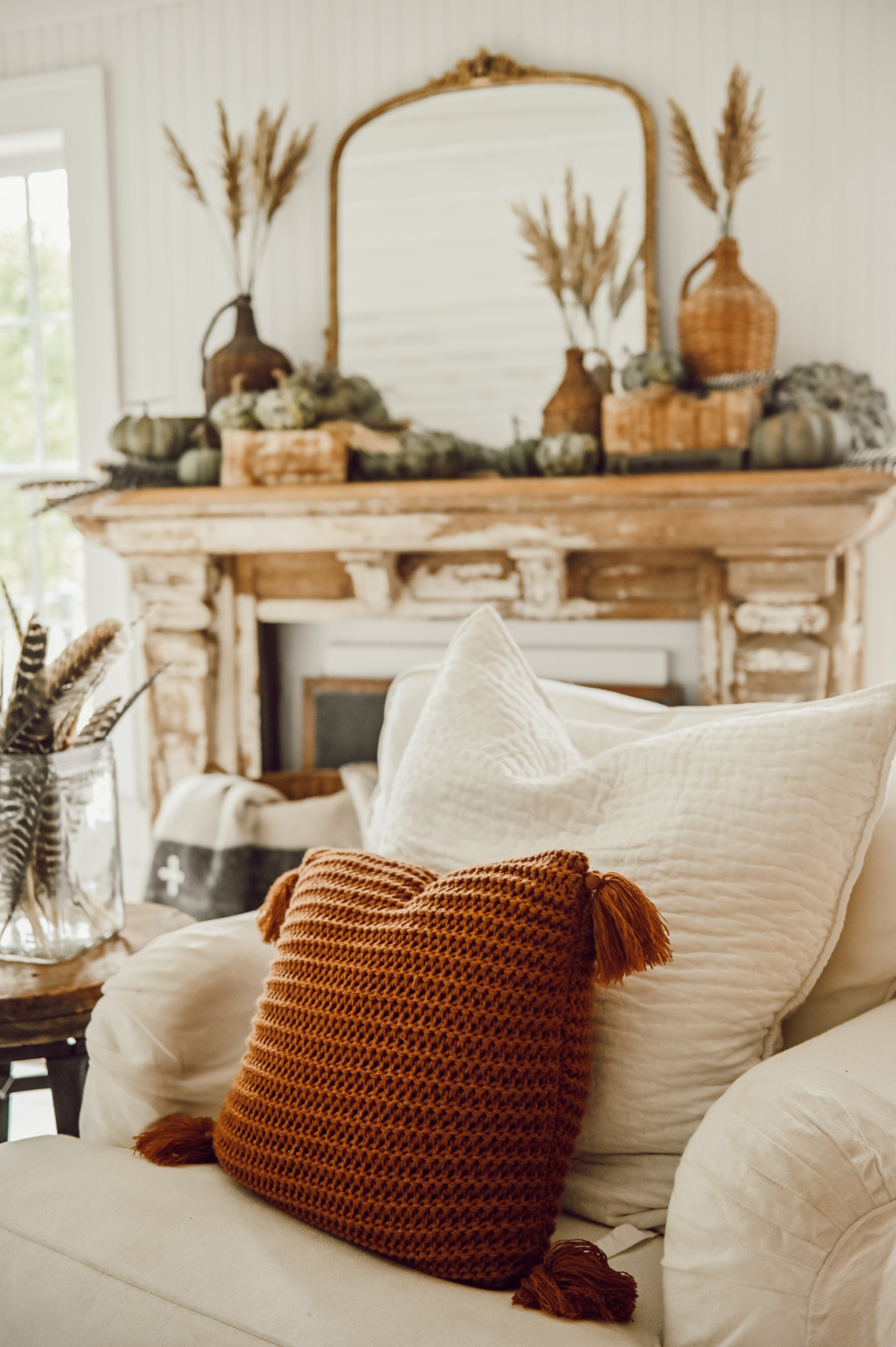 5 Fall Home Trends 🍂
It may only be August, but the fall home collections are rolling out in full force. From Anthropologie's latest Amber Lewis collab to CB2's new arrivals, fresh pieces are coming in hot. The leaves are falling, the weather is cooling down, and the kids are back in school—autumn is the perfect time to refresh your home. Give your living room a cozy makeover with a fall-themed Throw blanket and some scented candles.
Add a festive touch to your front porch with a few pumpkins and fall leaves. And don't forget to change out your light bulbs! With a few simple changes, you can give your home a fall refresh that will make it feel warm and inviting all season long. And though not all of the fall home collections have arrived yet, it's already becoming clear that there are a few standout fall 2022 decor trends to know as you refresh your space this season. So, what should you be on the lookout for? First, think of warm tones and rich textures. Think earthy hues mixed with jewel-toned accents. And finally, think of cozy layers that invite you to curl up and stay awhile. With these trends in mind, use this guide to utilize while envisioning fall in YOUR space. Before you know it, your place will be ready for PSL season.
TOP 5 FALL TRENDS ⤵️
→ EARTH & WARM WOOD TONES
→ MARBLE


→ CURVES
→ LAYERING
→ JEWEL TONES & MOODY COLORS


Now let's break it down... ↴
#1 Earth & Wood Tones
As the leaves begin to change color, many of us find ourselves drawn to warmer hues and earthy tones. This fall, interior designer Breegan Jane and HGTV host Rachel Adams agree that walnut wood is one of the most popular trends. Adams recommends incorporating the look with an abstract wooden coffee table or, for a more budget-friendly option, a walnut cutting board or serving tray. Whether you're redecorating your entire home or simply looking for a few pieces to refresh your space, adding some walnut into the mix is a great way to embrace the fall season.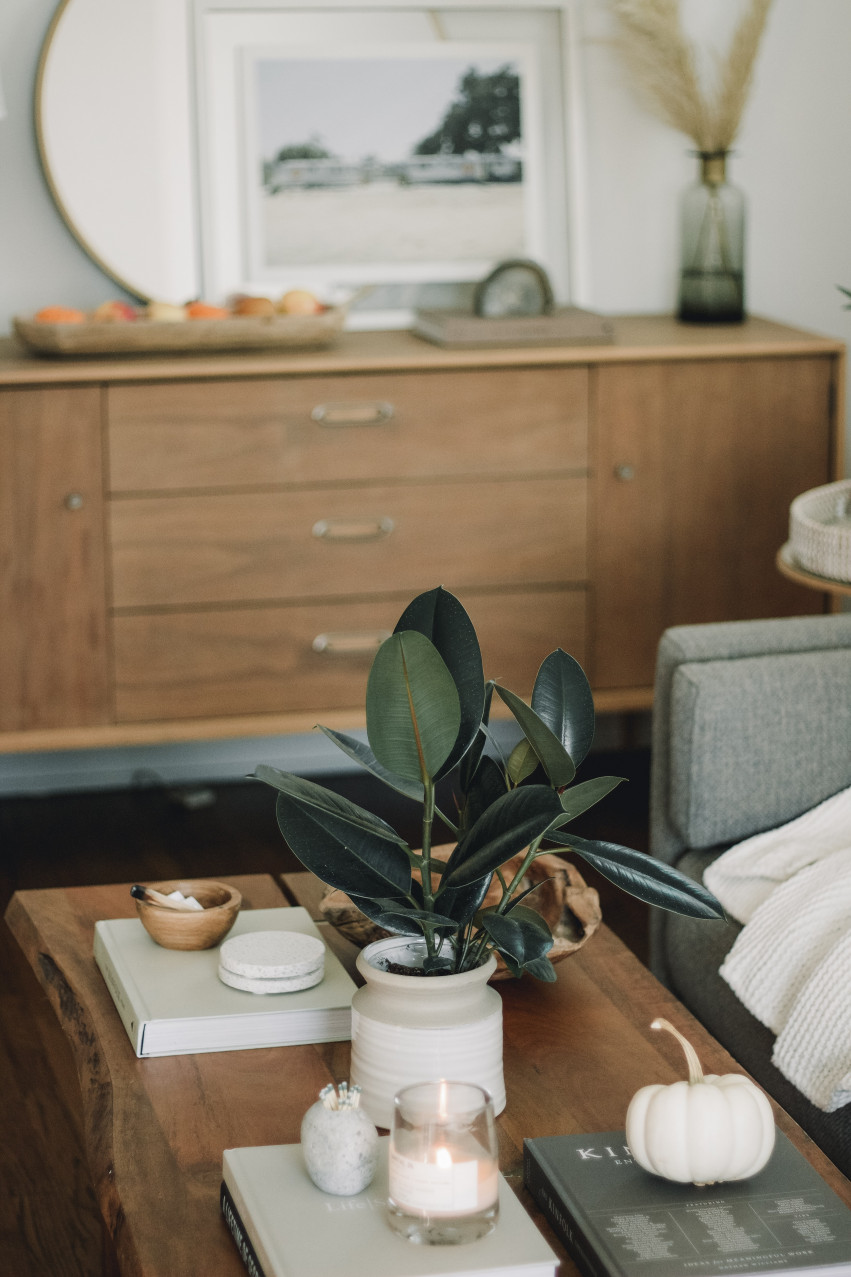 #2 Marble
One trend that is sure to be big this season is marble. Marble has been gaining popularity in recent years, and it shows no signs of slowing down. This fall, we are seeing a shift towards warmer shades - rather than the cooler shades of Carrara marble that have been popular in the past. However, don't count out those icier tones completely. Venus Et Fleur just launched an entire stone collection complete with gray marble vases.
From walls to floors, tiles to furniture, it's everywhere you look. Whether you want marbled murals to breathe life into entire rooms, or you just appreciate those small marble touches, this interior design style is more versatile than you think.
So why not give marble a try this fall? You might be surprised at how much you love it.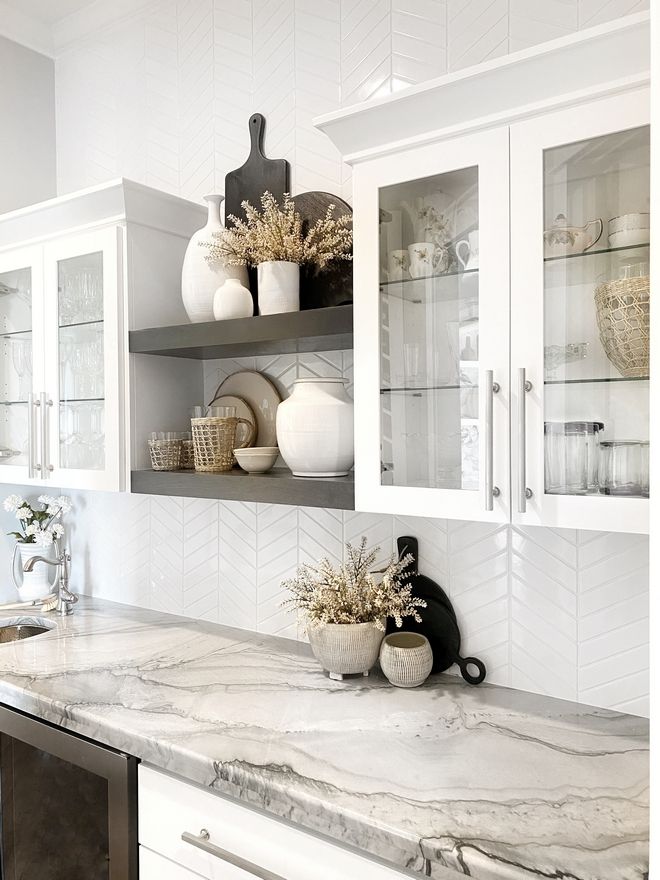 #3 Curves
What if you could change the way your space feels with just one little touch? For fall, curves are relaxing into organic form with abstract sofas, mirrors, and tables high on the list. Sarah Weichel an Interior Designer at Swike Design said she's currently obsessed with round pillows for sofas. The pictured gold accent Anthropology mirror is highly trending this year and makes any space look grand.
"Adding playful shapes to your everyday decor can make a big impact in how you see your space." She recommends trying different colors, patterns, and textures to really experiment. And for those who might be hesitant about such a bold change, Weichel advises playing it safe by testing the waters with smaller accents like vases or throws. So go ahead and give shape-shifting a try this season—your home will thank you for it.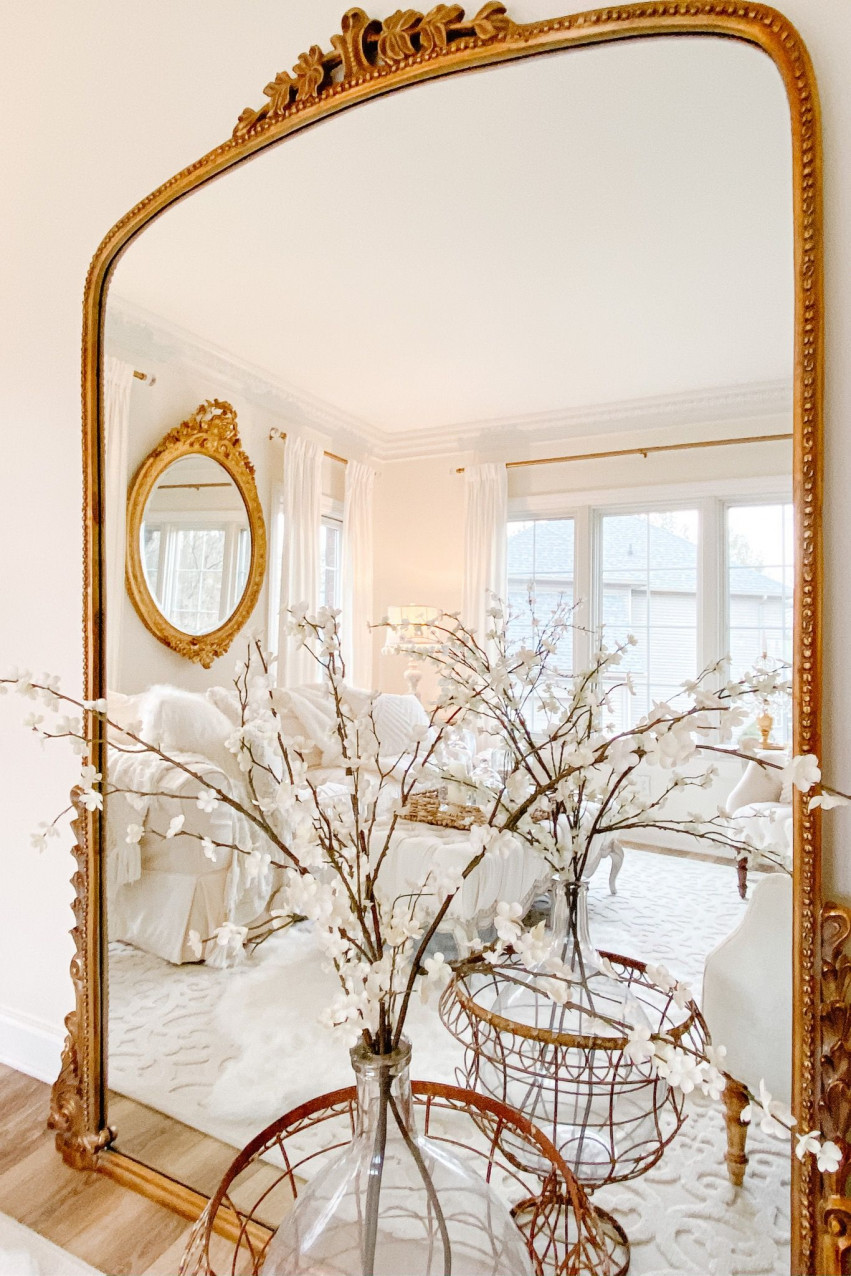 #4 Layering
As any interior designer will tell you, layering is key to creating a stylish and inviting home. By carefully combining different elements, you can create a space that feels both personal and pulled together. In the colder months, adding layers of throws and blankets can create a cozy and inviting ambiance. Hanging art or even just a simple gallery wall can add interest and dimension to any room. Use your coffee table for a coffee table book collection. And when the weather starts to warm up again, simply swap out the heavy blankets for lighter quilts and coverlets. With a few simple changes, you can easily shift the look and feel of your home to match the changing seasons. Adding any type of texture will make your details pop!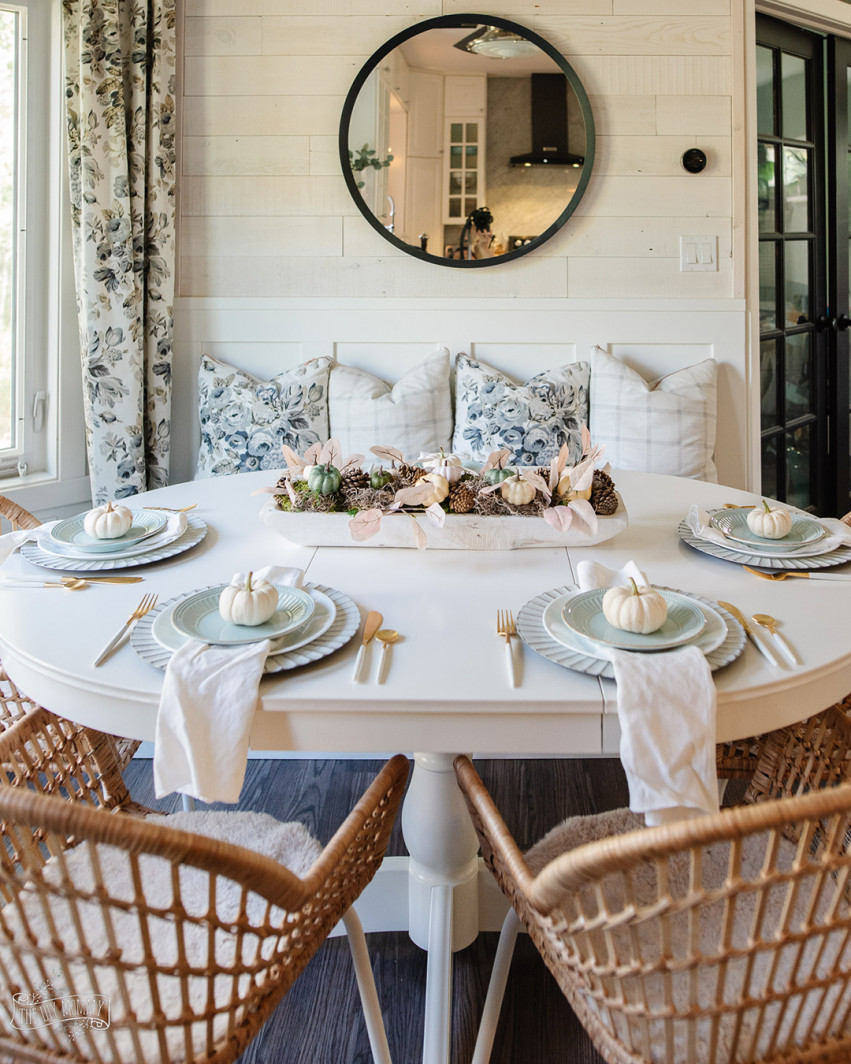 #5 Jewel Tones & Moody Colors
The colors of fall are often associated with the changing leaves, but there is so much more to this season than just Mother Nature's color palette. One way to bring the beauty of fall into your home is by incorporating jewel tones into your decor. Deep greens, rich purples, and opulent golds can all help to create a warm and inviting space. Other moodier colors like grays and black can tie the space together quite nicely. Consider using these colors in elements such as throw pillows, blankets, rugs, and even artwork. By bringing jewel tones into your home, you can create a space that is both stylish and welcoming.