🇪🇸 Hispanic Heritage Month
Hispanic Heritage Month is celebrated every year from September 15 to October 15. 🎉
This celebration commemorates the histories, cultures and contributions of Americans whose ancestors came from Spain, Mexico, the Caribbean and Central and South America.
The event begins on September 15 because it is the anniversary of independence for five Latin American countries: Costa Rica, El Salvador, Guatemala, Honduras and Nicaragua. In addition, Mexico and Chile celebrate their independence days on September 16 and 18 respectively. Hispanic Heritage Month provides an opportunity for all Americans to celebrate the rich diversity of our country.
Here at ALANTE, we celebrate the many achievements of Hispanic Americans and honor their significant contributions to our nation. We also recognize the challenges that Hispanic Americans face and reaffirm our commitment to working together to build a brighter future for all.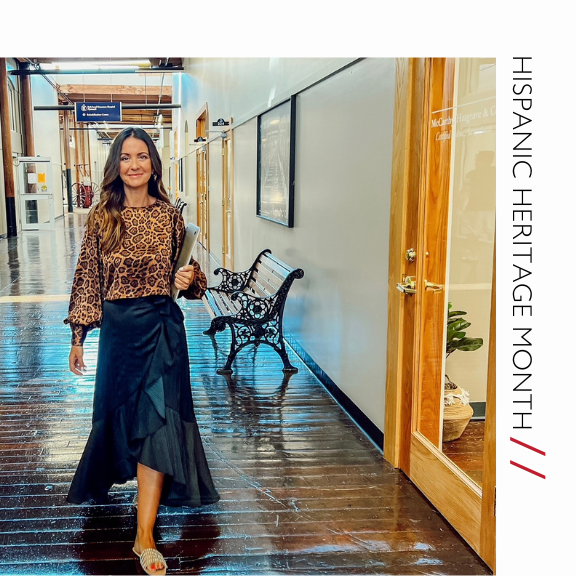 DID YOU KNOW?
Hispanics are now the fastest-growing demographic group in the United States, and they're expected to make up a significant portion of the population by 2030. Hispanics are already having a major impact on the housing market, both as homeowners and as renters.
🇪🇸 This month is especially special to us as we celebrate our own Broker and Owner Susana Murphy, Born in Spain and a fierce advocate for raising the standards and level of service in our industry.


"I grew up in a country where my grandparents got married, raised their kids and died in the same homes. Home is the vessel that bonds all those memories together, I will forever walk by those addresses remembering visiting my grandparents at Christmas, the homemade dinners my grandmother made me, the shows I watched with my grandfathers, it's not just an address, it's the anchor that will forever trigger amazing memories. Everyone deserves to have that one point of reference to go back to and where to build those memories. I am grateful to live in a country and work in an industry as passionate as me in regards to homeownership."
- Susana Murphy
Broker and CEO of ALANTE Real Estate
Latinos will account for 70% of homeownership growth of the next 20 years.
.
BARRIERS FOR HISPANIC HOMEOWNERSHIP🏡
Home affordability and appreciation challenges




Housing underproduction

Bidding wars and paying over asking price

FHA buyers facing steepest challenges – Latinos are twice as likely to purchase a home through FHA financing than non-Hispanic White homebuyers

Lack of housing supply and construction labor shortage
→ Scroll to see some of the stats that illustrate why the Hispanic community is so important to the growth and homeownership of the country.