Jones River Estates :: New Construction
Jones River Estates
TYPE: Single Family Residences
LOCATION: Kingston, MA
PRICE RANGE: Beginning at $589,000
DEVELOPMENT DESCRIPTION: Jones River Estates is a brand new development comprised of 18 lots for to-be-built single family homes by Welby Builders. This development is surrounded by conservation land near the Jones River. Easily accessible, this new development is perfect for commuters as it is close to the highway, train station and many amenities. Each model has varying floor plans and either 3 or 4 bedrooms.
AVAILABILITY: Late Spring/Summer Availability for certain lots. Lots 1,2,4,7,8,9,10,12,14,15,16,and 18 are available as of 4/22/2020.
Site Plan:
As seen on MLS listing.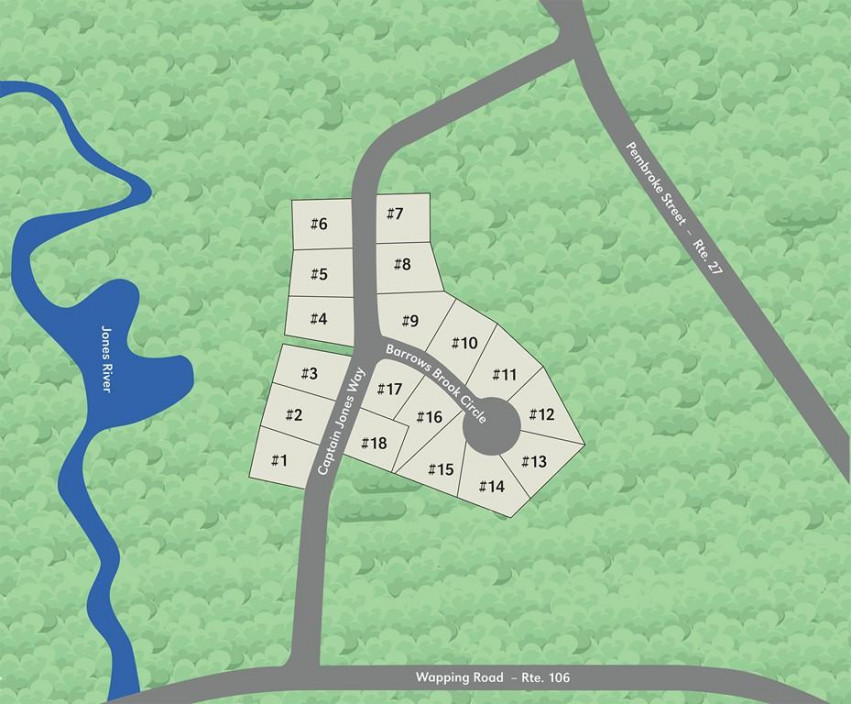 MODEL TYPES:
Coastal | 3 Bedroom, 2.5 Baths | 1,872 sqft
Oceanic | 3 Bedroom, 2.5 Baths | 2,096 sqft
Maritime | 3 Bedroom, 2.5 Baths | 2,185 sqft
Atlantic | 3 Bedroom, 2.5 Baths | 2,136 - 2,164 sqft
Aquatic | 4 Bedroom, 2.5 Baths | 2,300 sqft
*ALANTE Real Estate is not the listing broker for this development*