Do you need to sell your home NOW?
Are you in need of selling your home regardless of the current pandemic?
Sam is a Plymouth native that purchased his home in 2018 with his Realtor, Jon Whiting. After 2 years, Sam realized that his home no longer suited his needs, as he works out of state as a lineman for extended periods of time. Upon that realization, Sam contacted Jon and told him his dilemma. Jon and Sam spent much of the holiday season discussing his options and potential plan of selling his home. Sam loved his home but knew that it was ultimately too big of a home with his work situation.
Sam wanted to make sure that his home looked it's best in order to get the best value. Jon and Sam spent the next several months from late 2019 into 2020 discussing value and what his best options were. After many discussions with Jon, he spent all of February painting, having the hardwood floors refinished and purchasing all new appliances.
It was time to prepare to enter the market, just prior to the uncertain times brought upon us by COVID-19 pandemic.
HERE IS HOW JON WHITING & ALANTE REAL ESTATE DID IT ⤵️
CONSULTATION
12/2/2019
Jon and Sam had been in touch for many months prior to listing his home on the market. During this time, there was no word of COVID-19. Jon was able to talk with Sam via phone call and text message as Sam is usually traveling for work.
Since Jon had helped Sam with the purchase of his home only 2 years prior, he was aware of its condition and what work may have needed to be done prior to listing on the market.
During this time, Jon and Sam discussed pricing, timing and what would ultimately get him the best value for his home. After much deliberation, they came to a conclusion - fix some elements that needed it most and prepare for the spring market.
Had Jon gotten the call today, a thorough pre-sale consultation would be scheduled with them either by phone, FaceTime or Zoom video conference to discuss their needs, answer all of their home sale questions. We present our proven marketing campaign and strategy to successfully sell their home, since our Virtual Selling process has officially been put in place.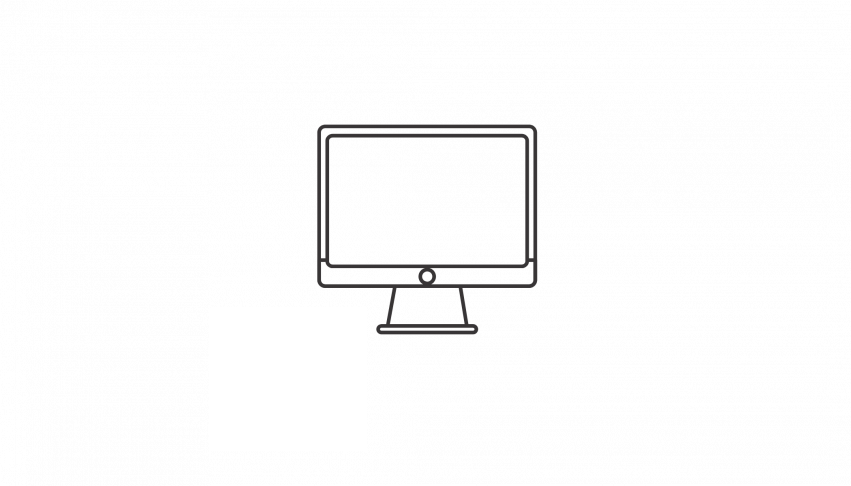 ONLINE CONTRACTS
2/11/2020
We are happy to be a paperless company and with the use of our online document transaction software, none of the paperwork needs to exchange physical hands and can be safely stored and signed online for the convenience of our clients.
Due to Sam's job requirements, he was out of town when it came time to sign his contracts with Jon. Luckily, Jon was able to utilize DocuSign so that Sam could sign from wherever his job as a lineman had him at the time.
We utilize Docusign so you can easily sign all contracts and documents from the comfort and safety of your own home and that's exactly what Sam did.
Very simple and very safe!

STAGING
2/5/2020
When it comes to staging and getting your listings to look like a million bucks, we've got it! Our seller's homes are easily recognizable online in photos as we take the time to walk each of our clients through a step by step checklist to best prepare the home for their photography appointment.
In the case of 77 Palmer Rd, Jon was able to do a walkthrough staging appointment with Sam to prepare his home for professional photography. Jon completed this process prior to any guidelines being set in place from the state of Massachusetts.
Sam had repairs and updates that he wanted to complete prior to the home being photographed and Jon was his go-to in order to make sure things were accomplished while Sam was away for work!
Jon checked in about once a week during the time that Sam was having his home repaired and he oversaw each of the various contractors that were hired. These repairs consisted of painting, refinishing floors and installing new appliances while Sam was away. Jon also assisted Sam with scheduling his Title 5 septic inspection while Sam was away for work so that nothing was overlooked or missed prior to entering the market.
Sam had already been working on moving out of his house before his home went on the market and therefore it was partially empty with the exception of his lower level. Sam did a fantastic job of following the ALANTE staging guide that Jon presented to him to ensure the space he was still living in was photo ready. He was prepared and ready for the photographers to come (even though he was away)!
We are set up now to do this virtually via FaceTime since we already have a guide and a checklist we provide you ahead of time to follow along, it's fool proof and so easy to use!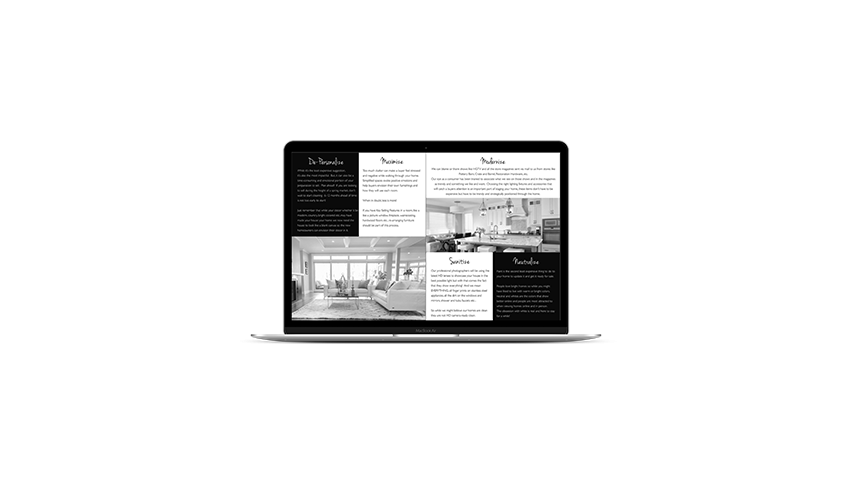 STUNNING PHOTOGRAPHY
3/10/2020
First impressions are crucial. Buyers are looking through thousands of property photos as they search for a home. On average, people form a first impression in a mere 50 milliseconds.* With such a short window to capture a buyer's attention and have your listing stand out, your property photos have to stop them in their tracks.
Our professional photographer Bryan remained cautious as he photographed Sam's home ensuring that he washed his hands remained distant from anyone in the home. as the CDC guideline were just being release simultaneously.
Bryan worked quickly and delivered beautiful, professional photos the next day!
*Source: Hootsuite Here is where the magic happened...
3/13/2020 - 3/21/2020
Our marketing department who is also working virtually at this time from their home, started the pre-marketing campaign for this home on 3/13 to get the word out and start exposing the property to as many qualified buyers as possible. They used advanced online marketing and social media tools to target, track and qualify buyers - this included Facebook, Instagram and various Real Estate Websites. For each property we market, we determine the profile of the potential buyer and run custom campaigns that speak to them.
The social media campaign alone put this property in front of 11,732 people with 3,566 interactions and 2,184 photo views!
Our company database consists of 16,250 people, we tailor and tag each person within our database to a create an appropriate buyer profile. We customized our database to a list of buyers that fit the criteria of Sam's 3 bedroom/3 bath home. This property list matched 2,854 potential buyers. An email marketing campaign was created and sent to them announcing the new listing entering the market.
The overall marketing campaign resulted in 24 inquiries.
Jon got to work screening each of the inquiries to qualify only those that were pre-approved and ready to buy the day we launched on market as COVID-19 was becoming a more pressing matter in the State of Massachusetts. This was the first priority in order to keep everyone safe as time was of the essence.
NO CONTACT SHOWINGS
3/21/2020
We have put an extensive qualification process in place to eliminate those just in the browsing stages from the qualified buyers ready to purchase a house. Several steps need to be followed and completed by the buyer and buyers agent before we allow them into the properties. Showing precautions are of the utmost importance.
Jon Whiting broke down his Modified No Contact Open House by attaching a sign to the front door of the home which informed all buyers and buyer's agents of the following protocol: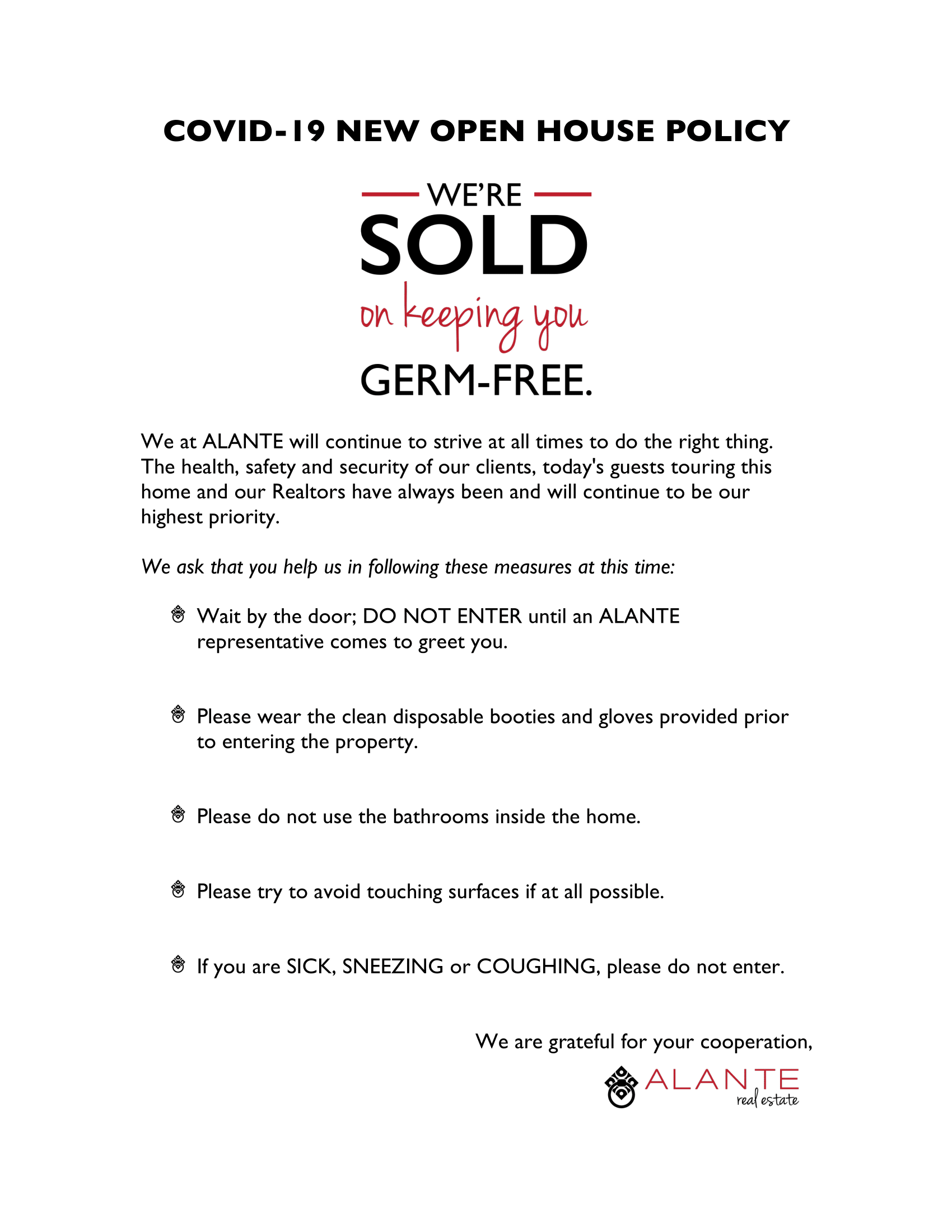 • 15 minute appointment windows for each potential Buyer
• No Contact - All doors and closets would be left open and all lights on
• Gloves and Masks were Mandatory by any party entering the home, including buyers and buyers agents.
---
After working to screen through all inquiries from all of our marketing efforts, Jon Whiting was able to narrow it down to a total of 13 qualified buyers ready to purchase right away!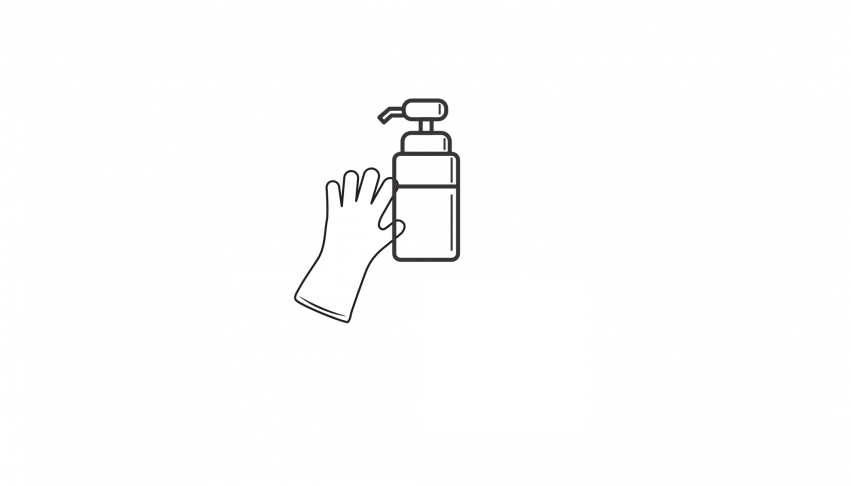 A Modified No Contact Open House by appointment only was held on Sunday March 22nd at 11am. Jon welcomed each individual buyer(s) and their real estate agent outside of the home providing gloves and booties prior to entering the home. Jon discussed with each set of buyers every aspect of the home they were about to enter as well as giving them a property brochure. Jon maintained social distance while he allowed each buyer to tour the home while not touching any surfaces throughout the home. After each set of buyers were done, Jon was readily available to answer any questions they may have after viewing the home. Jon was fortunate to have had nice weather and everyone was very understanding with waiting outside and wearing the appropriate safety attire.
The Results
At the conclusion of the Modified No Contact Open House on Sunday, March 22nd, Sam happily received TWO offers on his home!
Sam's house is now under contract after only having to show the property for a few hours on ONE day.
The home inspection was carefully coordinated to maintain the health of all while maintaining a social distance.
We are just 10 days away from Closing Day.. which will also be done without face to face interactions, per our Virtual Selling process.
ELECTRONIC CLOSING
5/21/2020
Sam's Attorney will sign closing documents on his behalf via Power of Attorney. The end.

"Thank you Jon Whiting & ALANTE Real Estate for selling my home quickly, safely and above asking price! I couldn't have done it without you!"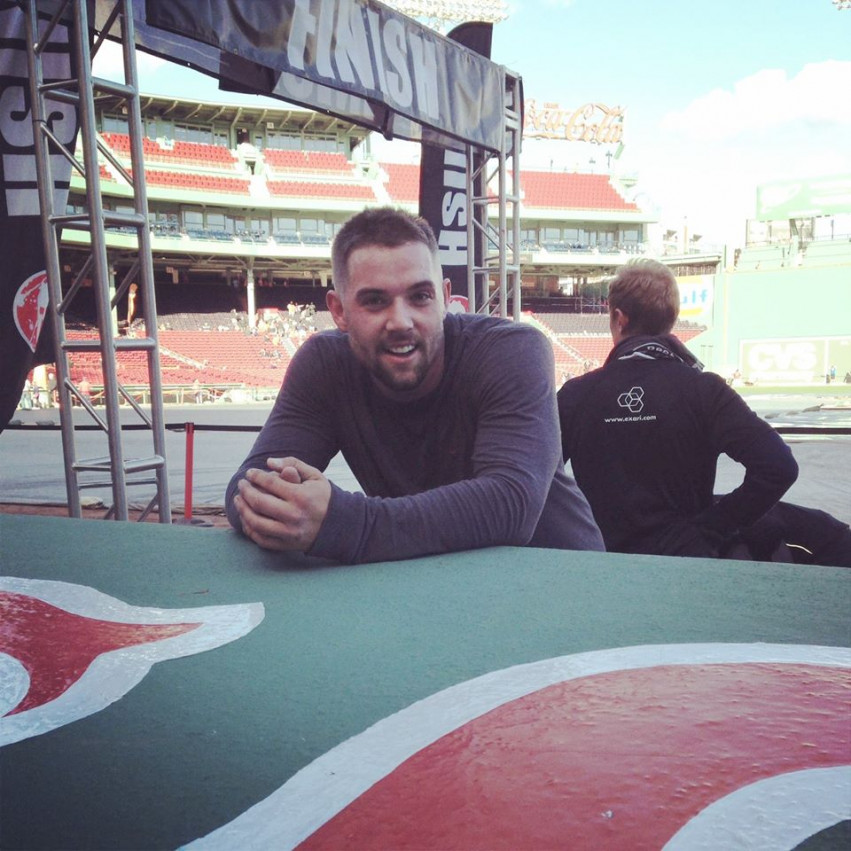 Schedule your Virtual Consultation today!
We're ready to embark on this journey with you, and make it unforgettable.