THINGS TO KNOW BEFORE YOU MOVE TO: HINGHAM 📍
Welcome to the beautiful town of Hingham, MA!
Hingham is known for its incredible colonial history and stellar location on Boston Harbor.
Hingham is a beautiful town located on the water with 21 miles of shoreline. The town has created 6 historic districts which will help it maintain its unique character in the future. These districts include Hingham Center, Hingham Shipyard, Bare Cove Park, Black Rock Road, downtown Hingham, and Fort Hill. Each district has its own unique history and character. For example, Hingham Center is the site of the first meetinghouse in Hingham, while the Hingham Shipyard is home to the oldest continuously operating shipyard in the United States. The Bare Cove Park district is characterized by its scenic views and hiking trails, while the Black Rock Road district is home to a number of historic homes and buildings. By preserving these historic districts, Hingham will be able to maintain its unique character for generations to come.
Let us break it down for you! ⬇️
Hingham Newcomers Club👋🏻
An organization dedicated to both welcoming new residents and providing existing residents with opportunities to socialize and to meet new friends.
The Club offers a wide range of activities which provide opportunities to socialize with new and old friends, and numerous ways to get involved in the community. Whether you are interested in playgroups, book clubs, gourmet dining, sports, children's activities, charitable giving, family outings, holiday celebrations, or just want to socialize, Hingham Newcomers are sure to have something for you.
Email them here!
1,803 Followers, 477 Following, 464 Posts - See Instagram photos and videos from Hingham N...

Hit the beach, watch the sunset🌊
Hingham Harbor Bathing Beach
A family-friendly beach with ample parking and the beach is truly public, yes FREE.
Be sure to plan your visit for high tide – mud flats at low tide mean that the beach is good for picnicking but little else.
If you're beach-bound on a Saturday, keep in mind that much of the parking lot adjacent to Bathing Beach is home to the Hingham Farmer's Market from 9AM-1PM (from May until November).
If water sports are more your thing, Hingham Recreation rents kayaks and stand-up paddleboards ($30 for a two-hours rental) on Wednesday mornings from 7AM – 11AM and on weekends on Fridays, Saturdays and Sundays from 7AM-7PM.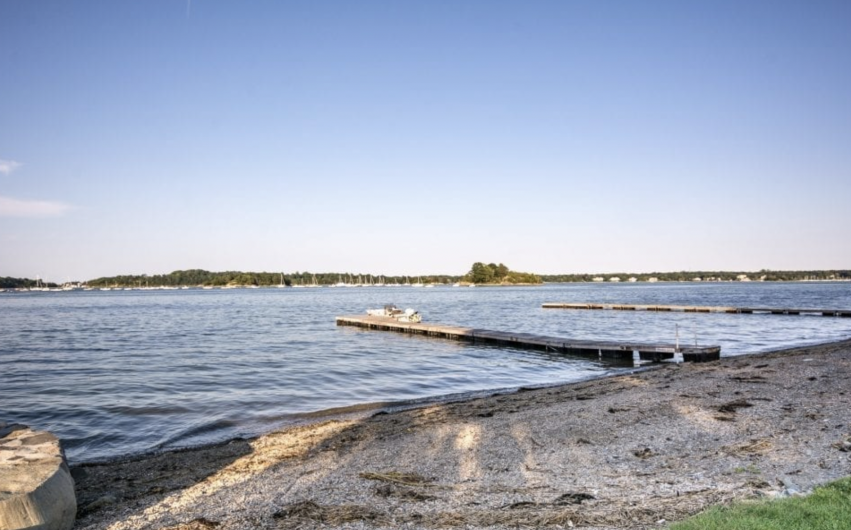 Derby St Shops & Hingham Shipyard!
There is plenty shopping and dining experiences in Hingham, two noteworthy ones Derby & The Shipyard.
Derby St Shops
classic New England style and the charm of our seaside home in Hingham, with of-the-moment retailers and unique events to create a destination that feels both familiar and special.With 65 spots to shop and dine and beautiful open spaces to enjoy with the whole family (pets, too!), there's always a reason to visit. No matter how you spend them, Derby days are pretty, and pretty perfect.
Directory here!
The Launch at Hingham Shipyard
The Launch is ideally located about 30 minutes south of Boston and the same distance north of Cape Cod. With tons of shopping dining and entertainment, It's easily accessible from all major South Shore roadways, and the MBTA Water Shuttle docks right on the premises and the new Greenbush Commuter Rail line stops in town.
Directory here!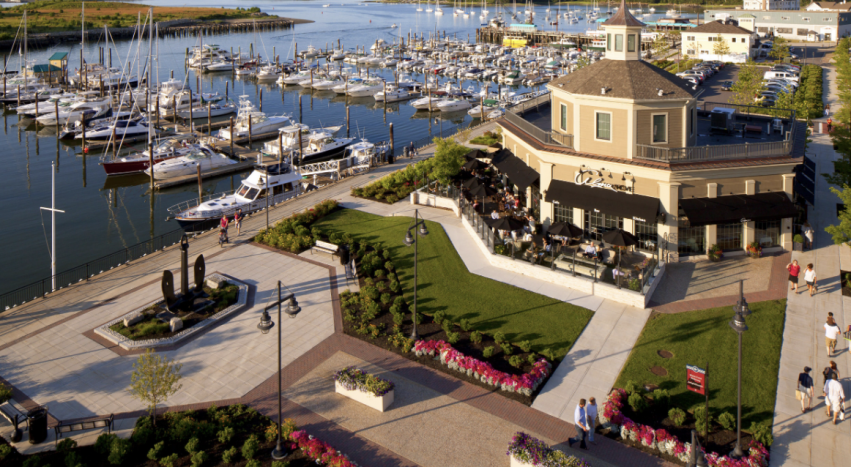 For the Boaters 🚤
Bare Cove Marina
Offers easy access to great fishing, sailing, and cruising.
3 Otis St, Hingham, MA 02043
Hingham Harbor Marina
26 Summer St, Hingham, MA 02043
Hingham Yacht Club
Located on the northern tip of Crow Point in Hingham, the Hingham Yacht Club (HYC) is a vibrant, family oriented sailing club.
211 Downer Ave, Hingham, MA 02043
Ferry into Boston!

Pet Friendly🐾
We know how important bringing your furry friend along for new adventures is. Here we have provided 5 different pet friendly restaurants!
World's End
World's End is a dog-friendly, hidden gem seaside park in Hingham, MA with plenty of hiking and waling trails. Little to no beach access, but there are well-groomed paths and gorgeous views of Boston Harbor. Leashed dogs are welcome.
Bare Cove Park
Enjoy soaking up the beauty of this scenic walk through the woods with your leashed pet at Bare Cove Park in Hingham, MA. The park features 484 acres located along the banks of the Weymouth Back River, with several riverside and woodland trails, as well as paved roadways.
Wompatuck State Park
This 3,500-acre state recreation area that offers 12 miles of paved bicycle trails, and many miles of wooded bridle paths and hiking trails. Leashed dogs are welcome on the trails, as long as they are well-behaved and mess is cleaned up after them. The park is open every day of the week from 6:30am to 8:00pm.
Boathouse Bistro
Dogs are welcome to be leashed along the exterior of six outdoor patio tables at this restaurant. Boathouse Bistro fuses Italian cuisine with that of the Cape.
Burton's Grill of Hingham
Dogs are welcome at six outdoor tables at this restaurant located in The Derby Street Shoppes. Burton's Grill & Bar serves American fare with vegetarian and Paleo options alongside craft beers, cocktails, and wines from the bar.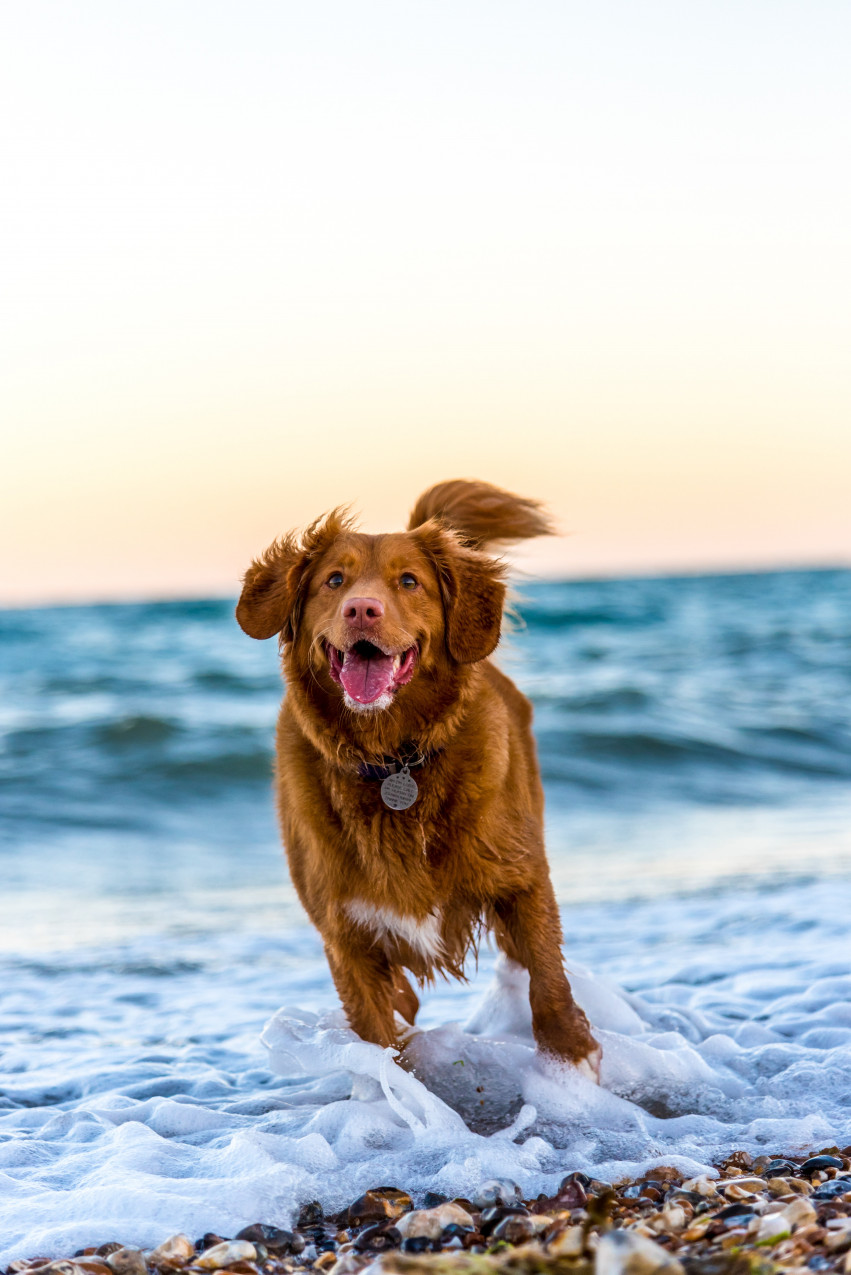 Dinner & Drinks!
Stars on Hingham Harbor
Waterfront staple offering comfort eats & an extensive microbrew list in lively, diner-style digs.
2 Otis St, Hingham, MA 02043
The Beth
A waterfront restaurant with a casual feel, recently opened in the Hingham Shipyard. The Beth Kitchen & Bar offers indoor & outdoor dining, a spacious driftwood bar, creative American cuisine, refreshing cocktails, beers and wines.
18 Shipyard Drive, Hingham, MA 02043
Alma Nove
Modern Italian-Mediterranean spot from the Wahlberg brothers offering a classy vibe & harbor views.
22 Shipyard Dr old Hingham Shipyard, Hingham, MA
Scarlet Oak Tavern
Intimate go-to for steakhouse fare with an upscale ambiance, lively lounge & a large wine list
1217 Main St, Hingham, MA 02043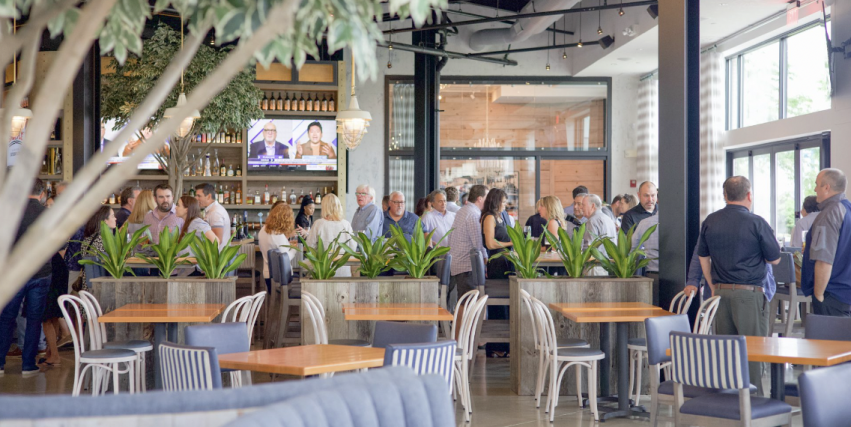 Post Offices & Town Hall 📬
TOWN HALL: 210 Central St, Hingham, MA 02043
Hingham Post Office: 121 North St, Hingham, MA 02043
Accord Post Office: 28 Whiting St, Hingham, MA 02043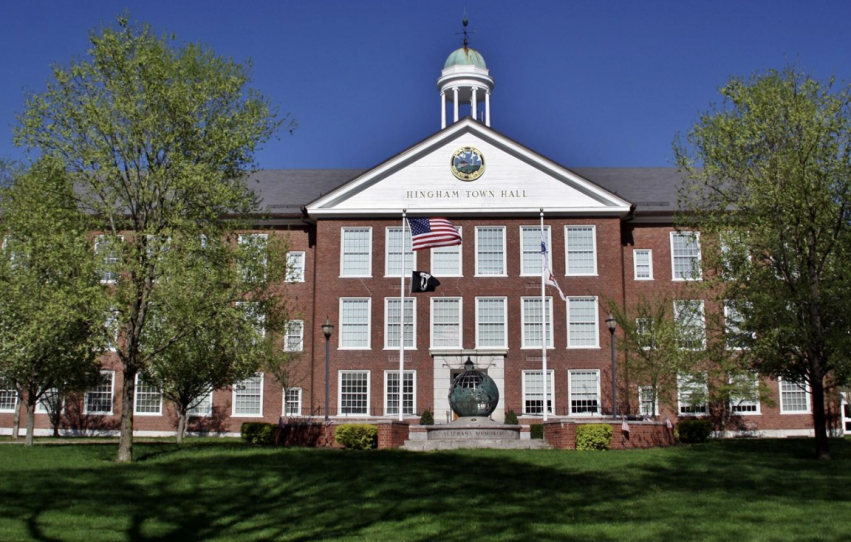 Downtown Hingham
Downtown Hingham stretches from beautiful Main Street to picturesque Hingham Harbor and offers an eclectic assortment of restaurants, shops, museums and other treasures.
Learn more about shops & dining as well as events happening in town! ⬇️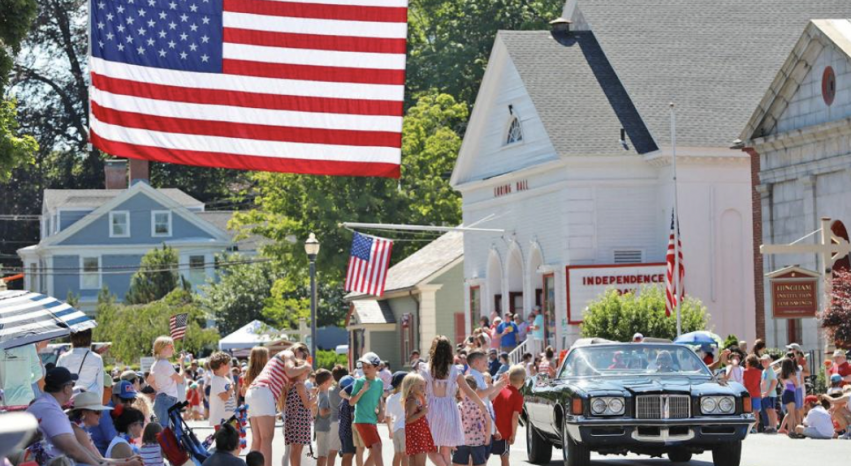 Family Friendly🛝
Kress Field Playground
This space used to be known as the "land of lost toys" but was renovated in 2017!
Challenge Rocks!
Challenge= growth, and we are all about growing here in our facility. With over 15 auto belay systems, our top rope walls are easy to train and practice on. We cater to all ages, backgrounds, and capabilities.
Looking to take your skills to the great outdoors? Challenge Rocks offers comprehensive outdoor guiding so you can feel secure trying out the sport.
Hingham Garden Center
Our friendly and experienced staff of well-trained horticulturists will be here to guide you through the expanse of trees, shrubs, perennials and annuals, helping you to discover the best selections for your specific situation.
Derby St and Hingham Shipyard also offer a great atmosphere for family friendly walks and activities.
Looking for more things to do with Children? Check it out here!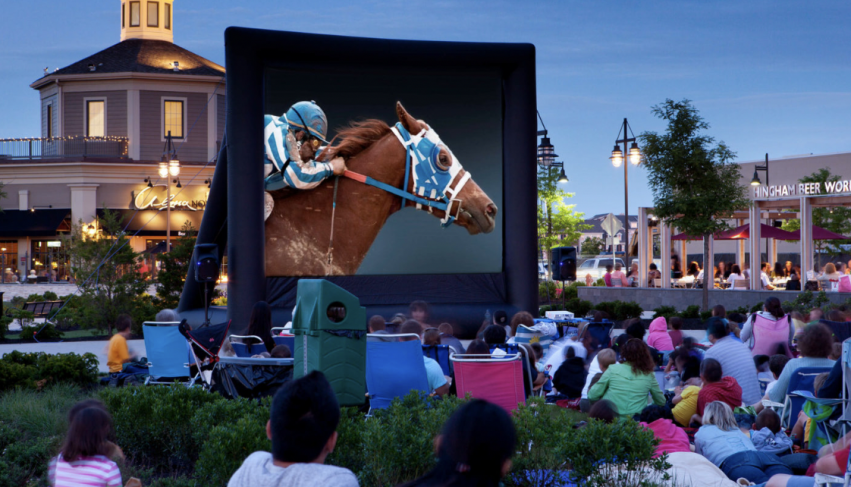 World's End 🥾
Four and a half miles of tree-lined carriage paths and footpaths connect the drumlins, offering dramatic views of the Weir River, Hingham Harbor, and the stunning views of the Boston skyline.
Depending on your inclination and the season, walk, jog, or cross-country-ski a rolling landscape encompassing saltwater marshes, meadows, woodlands, and granite ledges covered with red cedars and blueberry thickets.
4.5 miles of carriage paths and footpaths. Moderate hiking.
A MUST VISIT!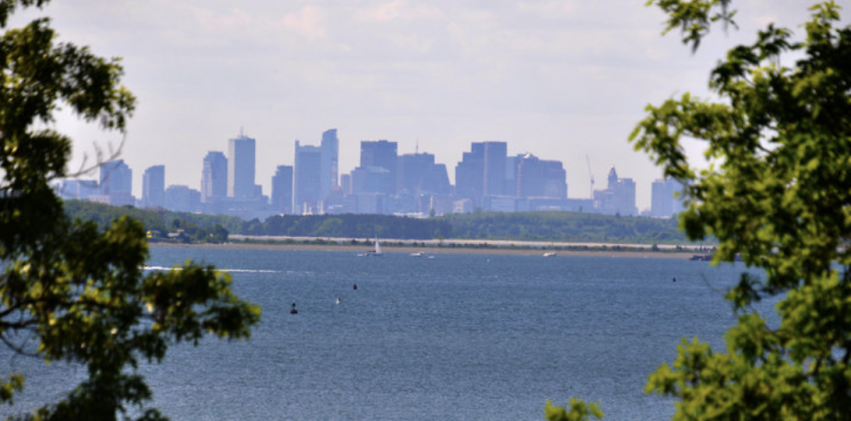 Farmer's Market💐

Hingham Farmers Market 2022 Summer/Fall Season
May 7, 2022 – November 19, 2022
9:00 am – 1:00 pm, rain or shine
Station Street Parking Lot, 95 Station Street, Hingham, MA 02043
SNAP returns to the market this season!