Turtle Pine :: New Construction SOLD
Turtle Pine Village
TYPE: Townhouse Condominiums
LOCATION: Kingston, MA
PRICE RANGE: Beginning at $354,500
DEVELOPMENT DESCRIPTION: Turtle Pine Village is situated on over 25 acres, with the developed area limited to about 5 acres in the northern corner. This leaves approximately 20 acres of open space and conservation land. Several walking trails exist and more are planned for the enjoyment of the home owners and their pets.
Site Plan
Developed Section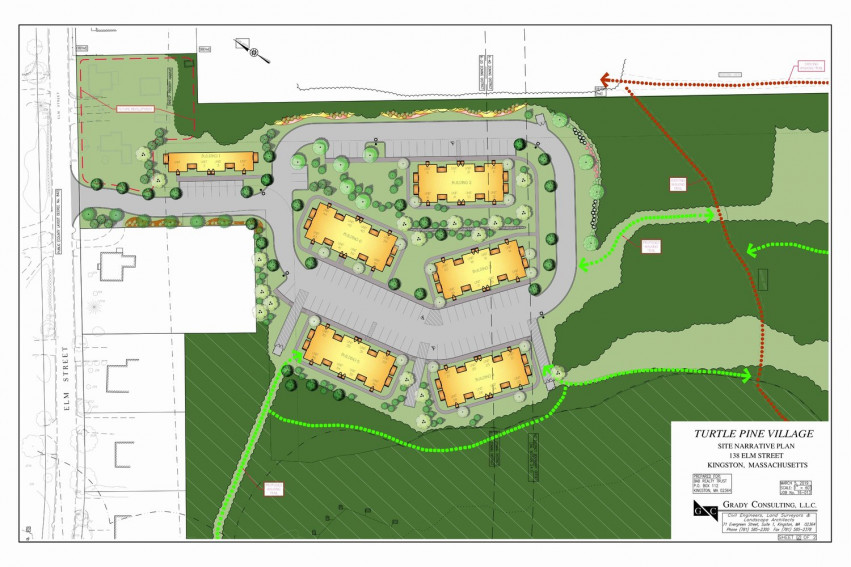 Full Site Plan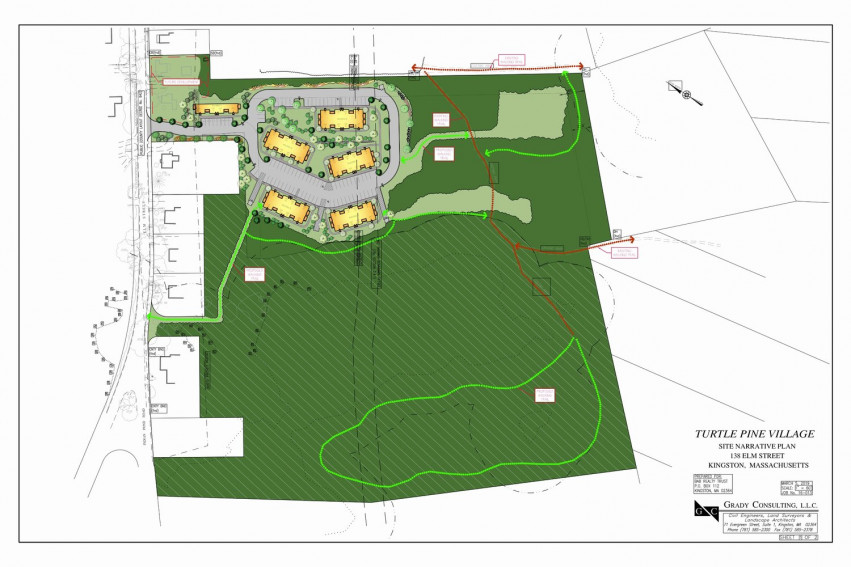 Availability
As of 1/30/2020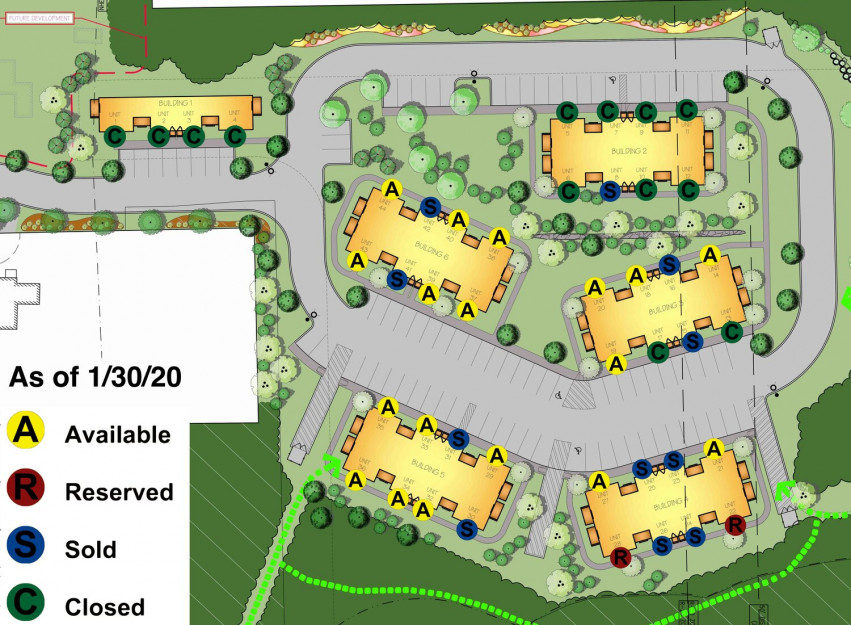 Floor Plans
End Units - Left Side
Middle Units - Right Side
Q+A - per Turtle Pine Village
How many parking spaces does each unit have? Each unit in Building 1 will have 2 assigned parking spaces. All other units will have 1 assigned space and use of the remaining 42 unassigned parking spaces.
Are pets allowed? Yes, up to two pets may be kept subject to Rules and Regulations imposed by the Trustees.
How much is the monthly condo fee? The monthly condo fee is projected to be $185 per month.
What is included with the condo fee? The monthly condo fee will include landscaping, snow removal, master insurance, exterior maintenance, irrigation of the grounds and on site trash disposal.
Can the basements be finished? Yes, basements can be finished by Champion Builders prior to or after the closing or you may contract with a licensed, insured contractor to complete the work after the closing.
What is the process to purchase a unit? The first step in the process is to complete and sign a Reservation Form and submit that along with a check for $5,000 made out to Turtle Pine Village, LLC. That will reserve the unit for you for 21 days. During that time you will be provided with the Condo Docs and Purchase and Sale Agreement for you and your attorney to review. Once the paperwork has been reviewed you will return the signed Purchase and Sale Agreement along with the balance of your deposit.
Is my deposit refundable? Yes, up until the time the Purchase and Sale Agreement is signed your deposit is refundable.
Am I allowed to select my finishes? Yes, if you reserve your unit early enough in the construction process you will be able to select your finish package. Otherwise the finishes will be selected by the builder and you could select from what is available
When will units be ready to move in to? Units are currently available and ready to move into.
Are their model units to view? Yes. We have units available for viewing. Most weekends we are open on Saturday and Sunday from 11 - 2, but check the home page for the most up to date schedule. If those times aren't convenient you can call or text us at (508) 509-4445 to set up a private showing.
How many units will there be? Upon completion there will be 44 units.
Will there be any affordable units? Yes. The town of Kingston requires that there be 5 affordable units disbursed throughout the neighborhood.
*ALANTE Real Estate is not the listing broker for this development*